This job listing has expired and may no longer be relevant!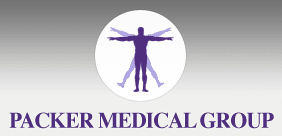 Nurse Practioner/Physician Assistant
New York, United States
Full-Time
Job Description
The Packer Medical Group is a Nationally-Registered Medical Practice for all Federally-Regulated DOT and Non-DOT Physical Exams, as well as Drug and Alcohol Testing Collections.
We currently have two office locations:
one in The Bronx (1476 Williamsbridge Road, 10461),
and our flagship location in Brooklyn (2422 Knapp Street, Brooklyn NY 11235).
In addition, we are accepting applications for our other location as well which is: 2422 Knapp St. Brooklyn, New York 11235 (Filling this position is not time-sensitive).
We are looking for experienced and knowledgeable physicians to perform physicals for employees working in the DOT industry.
If you are not already FMCSA certified (the certification necessary to perform these services), that's okay. We will help to certify you.
Filling this position for our Bronx office is our #1 priority. However, we are also accepting applications for our Brooklyn office.
Salary: $50-70 per hour
For your knowledge:
DOT stands for Department of Transportation
FMCSA stand for Federal Motor Carrier Safety Administration
How to Apply
Please apply via the 'apply form' on our job listing's page. If you have any questions or concerns, please call or text my cell phone at (914) 255-3923! I look forward to hearing from you. Sincerely,
Jesse Allen
Senior Account Manager
The Packer Medical Group
jesseallen@packermedical.com
Related Jobs
Dependable Health Services

Full-Time

Provide comprehensive medical assessment, examination, consultation, diagnosis, and treatment plan f..
Brunswick Pulmonary & Sleep Medicine, PC

Full-Time

Pulmonary and Sleep Medicine practice in Somerset, NJ is seeking full or part time physician assista..
Full-Time

Conducting exams, performing screening evaluations and diagnostic tests. Promoting and educating hea..