This job listing has expired and may no longer be relevant!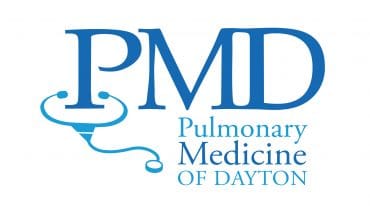 Nurse Practitioner – Pulmonary/Sleep
Kettering, Ohio, United States
Full-Time
Job category: Clinic
Post date:30 Jan 2018
Job Description
Pulmonary Medicine of Dayton Inc. is a multidisciplinary, privately-owned physician's practice. Serving the Miami Valley/Dayton community for 25 years as a leading Pulmonary Disease, and Critical Care Medicine and Sleep provider. We are dedicated to excellence in patient care with a collaborative, team approach throughout the continuum of care. Our dedicated outpatient team in comprised of Board Certified Pulmonary Disease and Sleep Medicine Physicians and other essential support staff. We offer Pulmonary and Sleep Consultation and follow-up services at two out-patient office and hospital locations.
We are currently seeking an experienced Nurse Practitioner to join our well-established practice of 7 providers, three of whom practice Sleep Medicine. This position is an essential outpatient clinical role, providing direct care to new and established pulmonary and/or sleep patients. It is necessary that within this role, the Advance Practice Provider cultivates and supports a strong team culture and collaborative environment centered on consistently delivering exceptional patient care.
Essential Responsibilities and Tasks:
Patient care, including but not limited to, visits for:
Patients on home O2 or nocturnal CPAP/BIPAP/NIV who need clinic evaluation to continue current care
Preoperative visits for those patients with non-complex Pulmonary issues and upcoming surgical needs
Hospital follow-up of patients admitted with COPD exacerbation and other Pulmonary disease
Pulmonary rehabilitation follow-up
Telephone consultation and follow-up as needed for patient clinical questions unable to be answered by MA or other clinic staff.
Managements and continuity of care for patients with straightforward Pulmonary-focused clinical complaints such as cough, asthma or COPD
Urgent clinic visits (with close support of Pulmonary physician) of potentially both new and established patients as needed.
Patient and staff education, including but not limited to:
Single or group patient education about inhaler therapy
Single or group patient education on disease processes such as COPD, etc.
Establishing and maintaining educational forms and handouts for patients
Ongoing clinic staff education, as needed
Skills, Education and/or Work Experience Requirements:
Completion of an accredited Physician Assistant or Nurse Practitioner program
NCCPA or AANP certified, respectively
Minimum 5-years total post training experience, minimum 2-years pulmonary experience required
DEA license
Willingness to travel between two offices in Dayton, Ohio area.
Enthusiasm for working in an outpatient setting with a large team of physicians and clinic staff
Positive attitude, exemplary patient care, and willingness to adapt to changes in job description as needed for patient and clinic needs
Excellent verbal and written communication skills with patients and families, as well as clinic physicians and staff
Proficient with Office 365 software, and the ability to quickly learn and adapt to Electronic Medical Records. Prior experience with EPICbeneficial, but not required
Physical Requirements:
Ability to safely and successfully perform the essential job functions consistent with the ADA, FMLA and other federal, state and local standards, including meeting qualitative and/or quantitative productivity standards
Ability to drive between clinic locations for meetings
Ability to sit or stand for extended time periods
Must be able to lift and carry up to 30 lbs
Compensation:
Competitive salary
Paid malpractice premiums
Comprehensive medical, dental, vision, disability and life insurance benefits
401k benefits, with employer matching
CME stipend and allotted time
No call, nights, weekends or holidays
Job Type: Full-time
Required experience:
total: 5 years
pulmonary: 2 years
How to Apply
Email CV + cover letter to manager@pulmonary-medicine.net or fax to 937-439-3786 (Email preferred).  Call Mrs. Cross at 937-401-1610 to discuss our position in more detail.