This job listing has expired and may no longer be relevant!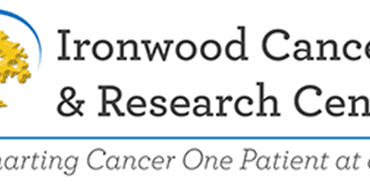 Nurse Practitioner (RNP) – East Valley
Chandler, Arizona, United States
Full-Time
Job Description
Ironwood Cancer & Research Centers has beautiful state-of-the-art integrated Cancer and Women's Centers, with locations strategically located throughout the Valley. Each one provides a superior cancer care environment with a full spectrum of cancer related services for patients. Our multi-disciplinary team approach includes surgical oncology, medical oncology, radiation oncology, women's centers, diagnostic imaging services, social service support, nutritionist, integrative services, and genetic counseling.
Mission Statement:  To serve the community by providing quality, comprehensive cancer care which respects the values and needs of each individual.
Overview:  Oncology experience or related experience preferred.  The RNP will maintain a cohesive working relationship with the collaborating physician and will focus on working in tandem with physician to provide patient care in the office and hospital.
Essential Duties and Responsibilities: 
Collaborating with physicians and other health professionals as needed.
Counseling and educating patients on health behaviors, self-care skills, and treatment options .
In a collaborate manner with physician treat and monitoring chronic diseases, hematologic conditions and side effects of chemotherapy.
Obtaining medical histories and conducting physical examinations.
Ordering, performing, and interpreting diagnostic studies (e.g., lab tests, x-rays, EKGs) with the supervision of the collaborating physician.
Prescribing medications.
Prescribing physical therapy and other rehabilitation treatments.
Providing Survivorship directives for patients.
Knowledge and Experience:
Desire to work in the oncologic setting.
Ability to work closely in a team setting.
Hospital work and call schedule required.
Inquisitive manner and ability to adapt.
Must possess the ability to learn quickly and absorb a great deal of information.
Education:
Registered Nurse Practitioner licensed to work in the State of Arizona.
Experience in the Oncology or related field.
We offer a competitive salary and a comprehensive benefit package including health/dental/vision insurance, life insurance, PTO, 401K, and more.  We offer a caring work environment and are an E.O.E.
Please visit our website at www.ironwoodcrc.com. "Outsmarting Cancer One Patient at a Time."
How to Apply
Please fax your CV in confidence with a letter of interest to Elizabeth Mueller @ 480-855-2258.