This job listing has expired and may no longer be relevant!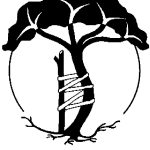 Orthopedic Physician Assistant
Patchogue, New York, United States

80,000 - 100,000

Full-Time
Job Description
Busy orthopedic and sports medicine practice in Suffolk County, LI, New York seeking an Orthopedic PA.
The responsibilities of the PA may include some or all of the following duties:
• Perform initial and follow up evaluations, either independently or in conjunction with the physician
• Order and evaluate x-rays, MRI's and CT's
• Perform closed reduction of fractures and dislocations
• Perform joint aspiration and injections with and without ultrasound
• Casting and splinting
• Prescribe medications appropriately and manage prescription refill requests
• Order and monitor physical and/or occupational therapeutic services
• Respond to patient phone calls to facilitate patient care delivery
• Educate patients and family on diagnosis, treatment and prevention
• Assist Surgical Coordinator with surgery details and ensure that the appropriate equipment is ordered, including contacting reps as necessary.
• Make rounds on all hospitalized patients.
• Dictate hospital admission notes and consult notes.
• Arrange and dictate discharge summaries for all hospital discharge patients.
• Assist the physician in surgical procedures
o Prep patients
o Assist during procedure
o Close wounds
o Write post-operative orders
• Complete all necessary paperwork for billing of services.
• Obtain/maintain hospital privileges at all hospitals/ASC's where practice physicians have privileges.
• Participate in a seasonal Orthopedic Urgent Care after hours program.
• Provide event coverage at high school sporting events.
• Avail self to ER and assist with identifying orthopedic related conditions and treat patients accordingly.
• Work with the on call physician by triaging calls from service and availing self to assist at surgery when necessary.
• Providing on call coverage
• Respond to medical emergencies as appropriate
This position is open to entry level PA's and prior experience not required except that the PA should have taken an orthopedic rotation. The PA would be joining a practice of 7 physicians and 4 PA's, therefore, there will be considerable opportunity for on-the-job training. Applicant should be motivated, dedicated, personable, team player, and have a special interest in orthopedics and sports medicine. The position will require travel to our three offices in Patchogue, Riverhead and Stony Brook as well as multiple hospitals and ASCs in Suffolk County.
Competitive salary and generous benefit package including paid time off and holidays, health insurance coverage, and profit sharing plan.
How to Apply
Please send resume and cover letter to: Dlynch@AdvancedOrthoPC.com
Apply for this Job