This job listing has expired and may no longer be relevant!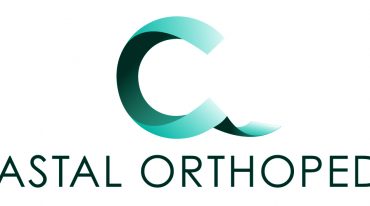 Job Description
SCOPE OF POSITION
The Ortho Clinic Mid-Level provider practices medicine under the supervision of an organization's physician and within his/her scope of practice in accordance with Florida Laws and specific privileges granted by any hospital that has issued such privileges.
KNOWLEDGE OF JOB
Starred (*) items are to be considered essential functions of this position.
Duties and Responsibilities
*Performs Medical History and Physical Examination for Supervising Physician (in clinic or hospital setting)
*Performs Clinic Duty for Coastal Patients Under Supervising Physician
Render Treatment to the Coastal Patients in Clinic including but not limited to:
Splinting & Casting, Fracture / Dislocation Reduction,
Follow – up Care, post-op, re-visits, wound checks
Fluoroscopies , injections
Complete Appropriate Charting:
H&P's
Progress Notes
Discharges
Medicine & Miscellaneous Orders
4. *Triage patients to appropriate physicians for advanced care as needed
3. May Performs Hospital Rounds / Consults with Supervising Physician
Splinting & Casting
Order appropriate tests
Dictate Consults
Order appropriate tests with supervising physician corroboration
Appropriately pre-op patient for possible/probable surgery: Labs, clearances, schedule
5. * Suggest Medications for Patients with Supervising Physician Corroboration
Work toward obtaining Prescription Writing Privileges within 12 month of Employment.
Other Duties as Assigned by Physician and / or Supervisor
Administrative duties
Answer patient calls / questions
Disability paperwork
REQUIREMENTS
1. Graduate from accredited Physician Assistant or ARNP Program
Experience
1. Minimum (1) year Physician Assistant or ARNP experience (orthopedic experience
preferred)
Other Requirements
Must be licensed to practice as a Physician Assistant or ARNP in the state of Florida
Orthopedic, clinic or hospital setting experience preferred
3. Current CPR Basic Certification
4. Must demonstrate the ability to acquire the necessary skills/functions to
perform the job in an acceptable manner within three (3) months
AMERICAN DISABILITIES ACT ( * Identified as essential function of the job )
*Physical Requirements:The position requires a considerable amount of physical work not to exceed 50 lbs. Any workload exceeding 50lbs will require assistance. The individual will be required to pull or lift up to reposition patients, lift supplies, place equipment on supports, and perform external cardiac compressions. The individual must be able to bend, kneel, or crouch in order to perform certain duties. Must be able to stand and perform required functions at least 75% of the day.
Working Conditions:This individual spends approximately 100% of his or her time in and air-conditioned environment. This position does have limited exposure to malodorous, infectious body fluids from patients and limited exposure to noxious smells from different work environments encountered.
How to Apply
Email CV to careers@coastalorthopedics.com or visit www.coastalorthopedics.com