This job listing has expired and may no longer be relevant!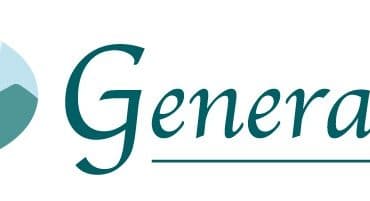 Physician Assistant and/or Psychiatric/MH APRN – Geriatric Psychiatry Inpatient
Manchester, New Hampshire, United States
Full-Time
Job Description
Generations Geriatric Mental Health, an interdisciplinary private practice located in Manchester, NH, seeks a full time Physician Assistant and/or Advanced Practice Psychiatric and Mental Health Nurse Practitioner to take care of geriatric patients with psychiatric and medical issues on the Geropsychiatric Inpatient Unit at Elliot Hospital. Work in a multidisciplinary team environment with a geriatric psychiatrist. This is a wonderful opportunity to learn the art of dementia care at a well-established and highly reputable unit. Fast paced environment with challenging cases and strong leadership. Limited weekend schedule. Experience is a plus, but we are willing to train an enthusiastic candidate with special interest in the dementia population. Salary based on experience.
Our private practice has three geriatric psychiatrists and three nurse practitioners. We also have neuropsychologists, geropsychologists, licensed clinical social workers, and psychiatric nurses. In operation since 1995, we have worked diligently to create workflows and build supports to allow providers to maximize their clinical time. Our scope of practice includes inpatient geropsychiatric care, ECT services, nursing home/ALF consultation, and comprehensive outpatient services. We are affiliated with both local hospitals and more than 30 residential care facilities.
Generations has earned the respect of the community and our physician peers. We pride ourselves on our high level of collaboration, our commitment to quality, state of the art care, and our singular focus on meeting the needs of older adults with memory disorders and emotional illnesses in our community.
We are expanding our practice and planning for future development and expansion. We seek a Physician Assistant and/or Advanced Practice Psychiatric and Mental Health Nurse Practitioner with sound education and training, who can share our vision to provide the highest quality continuum of care system for the geriatric population. Patient advocacy, dedication to excellence, and teamwork remain most important to us.
We are located within one hour of Boston, the New Hampshire Seacoast and the White Mountains. New Hampshire has no income tax or sales tax, and its two largest cities, Manchester and Nashua, are consistently ranked as the best places to live and work in the USA. A strong economy, low crime rate and excellent school system, as well as an abundance of recreational and cultural activities make Southern New Hampshire an idyllic setting for personal and professional pursuits.
How to Apply
Please send your CV and a cover letter with salary expectations to: Betty LaFleur, PhD:   ggmhcareers@gmail.com or mail to Betty LaFleur, PhD, Chief Operating Officer, Generations Geriatric Mental Health, PO Box 3300, Manchester, NH 03105.  You may also contact Dr. LaFleur or Dr. Jwalant Vadalia, the practice owner/president, at 603.645.5977.
We respectfully request that recruitment/staffing agencies refrain from contacting us.