This job listing has expired and may no longer be relevant!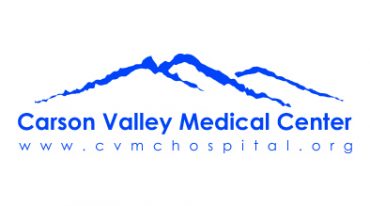 Physician Assistant/APRN
Gardnerville, Nevada, United States
Part-Time
Job Description
POSITION SUMMARY
Assesses, plans, implements and evaluates care in collaboration with the multidisciplinary care team within the state and the NCCPA scope of practice guidelines. Relies on protocols for authorization to perform medical functions of diagnosing, treating and performance of any other function that is considered within the scope of medical practice.
POSITION REQUIREMENT
Minimum Education
Current active licensure as a Physician Assistant in the state of Nevada.
Certification by the National Commission on Certification of Physician Assistants (NCCPA).
Current CPR/BLS certification by the American Heart Association.
Current ACLS certification.
Minimum Work Experience
Ability to communicate with employees, physicians, patients and administrative staff in a courteous and professional manner.
POSITION ESSENTIAL FUNCTIONS
General Practices
Practices in accordance with acceptable medical standards, informs each patient that he or she is not a not a physician, and renders medical services only under the supervision of a full licensee.
Practices prerogatives, specific procedures, and privileges within his/her capabilities and authorization.
Completes medical records in a timely manner according to the medical staff by-laws and rules and regulations.
Assumes all other duties and responsibilities as necessary.
Demonstrates willingness to identify and/or assume activities relative to the developmental needs of the department
Demonstrates dependability/flexibility in meeting scheduling needs of the department and hospital.
Accepts assignment as preceptor for new staff.
Completes work assignments on time/readily accepts assignments as observed by manager.
Reports to work on time and is at work as scheduled, as observed by manager
FUNCTIONAL DEMANDS
Working Conditions
Contact with administration, physicians, managers, and patients under a wide variety of circumstances.
Regularly exposed to the risk of blood borne diseases
Exposure to infections and contagious diseases
Exposed to hazardous agents, body fluids and waste
Subject to the hazards of flammable and explosive gasses
Subject to varying and unpredictable situations, emergencies and crisis
Occasionally subjected to pressure due to irregular hours and stressful situations due to multiple demands
Physical Requirements
Standing, walking, typing, bending, reaching, and sitting.
Prolonged, extensive or considerable standing/walking
Lifts, pushes, and pulls considerable weight
Considerable reaching, stooping, bending, kneeling and crouching
Must be able to lift a minimum of 25 lbs.
ORGANIZATIONAL EXPECTATIONS
Service Standard-Safety
Abides by and demonstrates a clear understanding of regulatory issues as they relate to his/her job and the organization
Consistently practices sound health and safety habits, uses proper body mechanics, infections control (universal precautions) in all circumstances
Completes Annual Healthstream and TB testing requirements on time and in accordance with policy
Service Standard-Respect
Contributes to the creation of a team environment by demonstrating scheduling flexibility, appropriately managing assignments, adapting to organizational needs and putting the success and goals of the team and organization above personal interests
Demonstrates integrity, honesty, kindness, courtesy, cooperation, and sensitivity towards all patients, visitors, co­ workers and other guests
Fosters and maintains an environment that supports diversity exhibiting respect and sensitivity towards all patients, visitors, co-workers and other guests regardless of race, color, creed, national origin, ancestry, sex, marital status, disability, religious or political affiliation, age, sexual orientation or any other diverse or protected class
Uses appropriate communication methods in all circumstances, communicating openly and honestly to build trust
Utilizes effective listening skills
Service Standard-Image
Observes Dress & Appearance Policy
Wears hospital-provided name badge in the designated location, free of unapproved embellishments, at all times
Displays professionalism, acting responsibly and appropriately in all situations including those that would be deemed atypically stressful or emotional
Contributes to a positive work environment
Accepts responsibility for the quality presentation of both personal and collaborative work efforts as well as the appearance of the work and facility environments
Service Standard-Efficiency
Effectively manages competing priorities
Adapts approach and methods to those that best fit the situation and the needs of employees, visitors, and patients
Proactively utilizes all available workplace tools and resources to complete job responsibilities in an effective timely manner.
Pursues opportunities for professional growth and development.
Takes personal responsibility for the conservation and utilization of organizational resources
UNIVERSAL ACCOUNTABILITIES
Observes all policies, procedures, laws and regulations as established by Carson Valley Medical Center, State and Federal law and/or other governing authority(ies)
Keeps updated on all changes to hospital policies and procedures
In compliance with HIPAA, respects and protects the confidentiality of all protected health information
Displays the patient centered care philosophy in actions/deeds.
Obtains, maintains and provides documentation of completion on all required certifications and licensure prior to expiration (including Driver license and proof of current auto insurance where applicable)
Operates within the confines of his/her scope of practice as determined by the knowledge, skills and ability obtained through job-related education and training and as approved by all governing, regulatory and, where appropriate, licensing authorities.
How to Apply
Apply at:cvmchospital.org