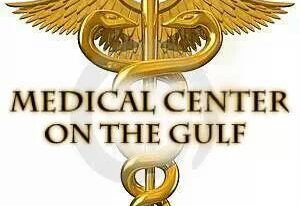 Physician Assistant or an ARNP with managed care experience in Internal Medicine
Palm Harbor, Florida, United States
Full-Time
Job Description
Job Description
We are currently seeking a progressive Physician Assistant who is energetic, confident and passionate about health and embodies the concept of wellness in their personal life. Our Clinic will use the Medical Home Model, a patient-centered philosophy that drives primary care excellence. Our Practitioner will provide primary and acute care, incorporating Population Health Management. Health and Wellness Education and Coaching will be an integral part of this position.
Major Duties and Responsibilities:
Engage in direct primary patient care and acute care services, along with Health Coaching
Performs physical, mental status and medical history examinations
Orders and interprets laboratory studies/examinations to determine treatment
Orders medication and other forms of treatment as ordered by the physician
Follows patient progress and makes changes in treatment as necessary
Provides Health Coaching and Education as an integral part of all patient care
Participates in quality of care process reviews
Utilizes and understands Population Health Management data and reports
Utilizes the Medical Home Model
Recommends potential growth for new and/or existing services
Conducts Group Classes on various Wellness topics
Education and Experience:
Holds required Florida Licensure and Credentials
The graduate of an accredited program
Experienced with Geriatric patients, 16 years old and up
Job-Related Skills:
Minimum 3 years clinical experience in primary care
Experience with Health Coaching a plus
Experience with Well Women and Pelvic Exams
Knowledge of Population Health Management a plus, but not essential
Familiar with the Patient-Centered Medical Home Model a plus, but not essential
Please email for immediate consideration to Susan: Benefits include 401K, profit sharing, paid vacations and holidays, malpractice insurance, health insurance subsidy and your own medical assistant. Salary is negotiable and depends on experience.
Job Type: Full-time
Salary: $60,000.00 to $120,000.00 /year
How to Apply
Apply as soon as possible. Send your resume to
jobsmedical08@yahoo.com
. Mention PA or ARNP on the subject line. Interviews starting, the first week of September until mid-September.
Job starting from September 17th.