This job listing has expired and may no longer be relevant!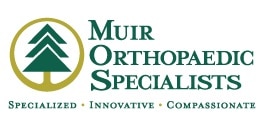 Physician Assistant – Certified
Walnut Creek, California, United States
Full-Time
Job Description
Physician Assistant, Orthopedic
We are looking for a full-time Physician Assistant for our busy Orthopedic Practice. This PA position may perform delegated functions as appropriate to their "scope of practice" under the direction and supervision of a physician who is a specialist in orthopedic surgery. In general, this position includes the routine management of chronic and stable medical conditions, medical and surgical procedures, medication management, therapeutic exercises and care planning according to approved standardized procedures. The position will participate in medical clinic and surgical cases.
Essential Functions: Performs direct and indirect care pre- and post-operatively as well as general orthopedic care. Performs admission evaluation of new patients, obtains medical history, performing physical exam, reporting into patient's medical record. May assist in performing surgical and other procedures. May take call for patients under the supervision of a physician.
How to Apply
Please send Resume via email to dmurphy@muirotho.com
Related Jobs
Beach Orthopaedic Specialty Institute

Full-Time

Sunny Southern California growing Orthopaedic practice is seeking a full-time Orthopaedic Physician ..
Philadelphia Hand to Shoulder Center

Full-Time

Date completed: 10/18/18                                      ..
Orthopedic Associates of Dutchess County

Full-Time

Orthopedic Associates of Dutchess County, the Mid-Hudson Valley's premier Orthopedic Surgery p..