This job listing has expired and may no longer be relevant!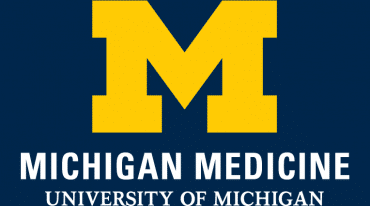 Physician Assistant (PA) Adult Cardiovascular Surgery
Ann Arbor, Michigan, United States
Full-Time
Job Description
Job Summary
The Department of Cardiac Surgery, Section of Adult Cardiovascular Surgery, is currently seeking a Physician Assistant to assist cardiac surgeons in the medical care and management of adult heart patients, performing such functions as first assist in operating rooms and participating in a wide range of heart procedures.
Responsibilities*
The primary work setting for this position is in the operating room for the majority of the time where the individual will have responsibilities that include first/second assisting, conduit harvesting, and evaluation/expansion of minimally invasive equipment/approaches (EVH experience preferred). The ideal candidate should have 2-3 years of cardiac surgery experience with strong interpersonal talents and technically skilled in the operating room. The cardiothoracic surgery Physician Assistant exercises autonomy in medical decision making and provides a broad range of diagnostic and therapeutic services to adult heart patients. This may include managing patients with complex, acute, critical and chronic health conditions. In addition, the individual collects and assists in the interpretation of reports from diagnostic and laboratory tests, radiographic procedures and clinical studies. The position typically analyzes, compares and evaluates various courses of action and has the authority to make independent decisions on matters of significance, free from immediate direction, within the scope of their responsibilities.
Required Qualifications*
Current license to practice as a Physician Assistant in the State of Michigan.
Certification by the National Commission on Certification for Physician Assistants (NCCPA).

Satisfactory completion of a Physician Assistant program accredited by Accreditation Review Commission on Education for the Physician Assistant  (ARC-PA) or one of its predecessor agencies, CAHEA or CAAHEP.

Consideration of ACLS and BLS certification current or ability to obtain
Desired Qualifications*
Ability to work with minimal supervision and as part of a collaborative team is required.
Excellent interpersonal and customer service skills are required.
Experience in surgery or emergency room/urgent care is desired.
2 Years cardiothoracic/cardiovascular surgery experience strongly preferred.
Work Schedule
Coverage as part of the team is 7 days per week, 24 hours per day with on-call responsibilities.
100% operating room, 40 hrs work week, calls are to be divided among 10 PAs.
How to Apply
APPLY HERE
http://careers.umich.edu/job_detail/139698/physician_assistant_pa_adult_cardiovascular_surgery 
Or e-mail resume directly to James Diesing @ diesingj@med.umich.edu You can also search for the job on
careers.umich.edu
: Job ID 139698 If you have questions regarding this posting or would like assistance with Physician Assistant opportunities please contact Physician Assistant Recruitment at e-mail UMHS_PArecruit@med.umich.edu.