This job listing has expired and may no longer be relevant!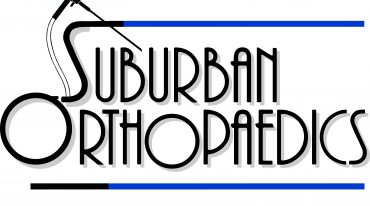 Physician Assistant
Bartlett, Illinois, United States
Full-Time
Job Description
Summary:     Provides direct health care services in a clinical and/or operating room setting under direct supervision of a Physician. Performs a variety of advanced clinical procedures by performing the following duties.

Duties and Responsibilities include the following.  Other duties may be assigned.

Performs physical assessment of established patients using observation, inspection, auscultation, palpation, and percussion. Secures and evaluates the complete medical history of the patient.

Reports findings to Physician after specified screening procedure.

Refers patients to appropriate medical/psychological specialists for care.

Makes follow-up visits with patients

Responds to emergency situations.

Follows-up by telephone with patients with infections and other illnesses as well as ensures that they return for follow-up testing or treatments if necessary.

Keeps accurate patient records and maintains and updates files as necessary.

Assures documentation of all procedures, services or supplies provided to patients.

Participates in continuing medical education programs to maintain an adequate medical base.

Administers a variety of prescribed medications.*

Follows written protocols in all clinical practices.

Performs complete, detailed and accurate histories, reviews patient records to develop comprehensive medical status, reports and orders laboratory, radiological and diagnostic studies appropriate for complaint, age, race, sex and physical condition of the patient.

Arranges hospital admissions and discharges at the discretion of the supervising Physician, performs hospital round and records and records appropriate  patient

progress notes, accurately and appropriately transcribes and executes specific orders at the direction of the supervising Physician.*

Interprets and evaluates patient data to determine patient management and treatment.

Provides instructions and guidance regarding medical care matters to patients.

Performs or assists in the laboratory medical techniques and routine therapeutic procedures to include injections, debridement, suture and care of superficial wounds, removal of sutures, administration of subcutaneous local anesthesia, stapling, casting and splinting of sprains and fractures, incision and drainage of superficial skin infections.*

Performs or assists in surgical procedures pre- and post-operative care, surgical assisting, wound debridement, incise and drain abscesses, biopsies, inserts and removes drains, suture closing, and intensive care.*

Participates in quality review program activities as requested by immediate supervisor.*

Participates in continuing medical education programs to maintain an adequate medical base.*

Attends clinical meetings and education programs of the staff and any department as requested.

Performs other duties as assigned.

Qualifications:

To perform this job successfully, an individual must be able to perform each essential duty satisfactorily. The requirements listed below are representative of the knowledge, skill, and/or ability required. Reasonable accommodations may be made to enable individuals with disabilities to perform the essential functions.

Education/Experience:

Bachelor's degree (B. A) from four-year college or university; and one to two years related experience and/or training; or equivalent combination of education and experience.  A graduate of approved P.A. program.

Language Ability:

Ability to read, analyze, and interpret general business periodicals, professional journals, technical procedures, or governmental regulations. Ability to write reports, business correspondence, and procedure manuals.   Ability to effectively present information and respond to questions from groups of managers, clients, customers, and the general public.

Math Ability:

Ability to work with mathematical concepts such as probability and statistical inference, and fundamentals of plane and solid geometry and trigonometry. Ability to apply concepts such as fractions, percentages, ratios, and proportions to practical situations.

Reasoning  Ability:

Ability to define problems, collect data, establish facts, and draw valid conclusions. Ability to interpret an extensive variety of technical instructions in mathematical or diagram form and deal with several abstract and concrete variables.

Computer Skills:

To perform this job successfully, an individual should have knowledge of Microsoft Office; internet software and general electronic medical records software.

Special Skills:

Ability to follow oral and written instructions Strong verbal communication

Strong written communication Self-starter

Team player Leadership Detail oriented Organization

Prompt and consistent

Requires minimal supervision in planning and organizing work

Certificates and Licenses:

Valid State Physician's Assistant License

Composite State Board of Medical Examiners approval
| | |
| --- | --- |
| Salary | |
| Career Level Required | Experienced (Non-Manager) |
| Experience Required | 1+ to 2 Years |
| Education Required | Bachelor's Degree |
| Job Type | Employee |
| Job Status | Full Time |
Contact Information
| | |
| --- | --- |
| | Phone : |
| | Fax : |
| | Email : info@suburbanortho.com |
How to Apply
Please send your CV to dbyers@suburbanortho.com with a copy to info@suburbanortho.com.