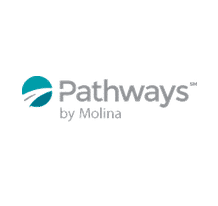 Psychiatric Nurse Practitioner-Part-Time
Asheville, North Carolina, United States
Part-Time
Job Description
Psychiatric Nurse Practitioner-Part-Time  (VRA-149)
Are you interested in working with a company that values people and has a passion for service?  Do you want to become part of an organization that cares about your personal and professional growth?   If you have answered YES to these questions, then you should consider working for Pathways!

Family Preservation Services (FPS) of North Carolina is a subsidiary of Pathways of Molina.

FPS Team is seeking a dynamic individual to join our team as Nurse Practitioner, under the direction and supervision of the NC State Medical Director works with individuals, families, groups and communities assessing their mental health needs. Psychiatric Nurse Practitioner offer primary care services to the psychiatric mental health population.  The psychiatric nurse practitioner assesses, diagnoses and treats individuals and families with psychiatric disorders or the potential for such disorders using their full scope of therapeutic skills, including the prescription of medication and administration of psychotherapy.

QUALIFICATIONS
Licensed as a Psychiatric Nurse Practitioner with 3 years related experience and/or training
Valid driver's license and automobile insurance
Pathways by Molina is committed to creating the best possible work environment for our team members and offers the following total rewards package:
Competitive Salary
Paid Vacation Days
Paid Sick Days
Holidays
Medical, Dental, Vision including a Health Savings Account
Health, Dependent and Transportation Flexible Spending Accounts
Basic and Optional Life Insurance for Employee, Spouse and/or Dependents
401 K with employer contribution (100% for the first 4% contributed)
Employee Stock Purchase Plan (buy stock at a 15% discount)
Mileage & Cell Phone Reimbursement
Training, Development and Continuing Education Credits for licensure requirements
Opportunities for advancement! As we grow, you grow with us!
Pathways or any its subsidiaries does not discriminate on the basis of race, color, religion, sex, national origin, age, disability, veteran status or any other characteristic protected by law.  Pathways is an Equal Opportunity Employer and a Drug Free Workplace.
How to Apply
Good Morning/Afternoon/Evening:
Do you have the heart, desire and passion along with the knowledge, skills and abilities it takes to help children, families and individuals who are struggling with behavioral or mental health disorders? Are you a team player, understanding the holistic approach and the importance of communication and collaboration? Do you want to become part of an organization that cares about your personal and professional growth?   If you have answered YES to these three questions, then we should have a conversation!
Please click this link: https://careers.pathways.com/posting/8809/Family_Preservation_Services_of_North_Carolina.html