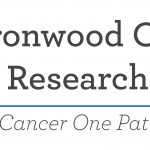 Registered Nurse Practitioner (RNP)
Chandler, Arizona, United States
Full-Time
Job category: Oncology
Post date:26 Sep 2017
Job expires in: 36 days
Job Description
Overview: Oncology experience or related experience preferred. The RNP will maintain a cohesive working relationship with the collaborating physician and will focus on working in tandem with physician to provide patient care in the office and hospital.  RNP positions are open in our Scottsdale, Chandler, and Mesa/Dobson offices.
Essential Duties and Responsibilities:
•Collaborating with physicians and other health professionals as needed.
•Counseling and educating patients on health behaviors, self-care skills, and treatment options .
•In a collaborate manner with physician treat and monitoring chronic diseases, hematologic conditions and side effects of chemotherapy.
•Obtaining medical histories and conducting physical examinations.
•Ordering, performing, and interpreting diagnostic studies (e.g., lab tests, x-rays, EKGs) with the supervision of the collaborating physician.
•Prescribing medications.
•Prescribing physical therapy and other rehabilitation treatments.
•Providing Survivorship directives for patients.
Knowledge and Experience:
•Desire to work in the oncologic setting.
•Ability to work closely in a team setting.
•Hospital work and call schedule required.
•Inquisitive manner and ability to adapt.
•Must possess the ability to learn quickly and absorb a great deal of information.
Education:
•Registered Nurse Practitioner licensed to work in the State of Arizona.
•Experience in the Oncology or related field.
How to Apply
To apply, please go to http://ironwoodcrc.recruiting.com/
Apply for this Job