About Us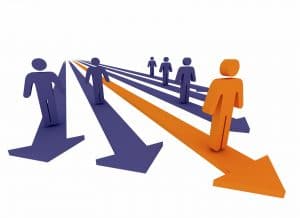 Hello and Welcome to PA Board!
At PA Board, we're passionate about what we do! We are helping organizations like you reach thousands of Physician Assistants and Nurse Practitioners around the world. Let PA Board fulfill your staffing need and find the best PA/NP by posting a job!
At PA Board we give Advanced Practice Professionals of every specialty the resources they need to advance their careers. Find Physician Assistant jobs and Nurse Practitioner jobs on PA Board. Our job search board is designed exclusively for Advanced Practice Professionals. We have thousands of Physician Assistant jobs and Nurse Practitioner jobs listed nationwide. It has never been easier to find your ideal job opportunity!
Finding a practice or hospital opportunity that offers the career change you've been seeking can be an exhausting challenge. There is no need to struggle through this difficult process. PA Board has helped thousands of physicians secure rewarding positions with some of the top health systems and private practices in the country.
PA's and NP's can find the right job faster with thousands APP employment postings.
Employers can find qualified candidates.
Search thousands of Physician Assistant jobs and Nurse Practitioner jobs by location.
Despite the competition, we see a market need for a veracious job board. Our features cost thousands of dollars on other job boards, but at PA Board, we are one of the most affordable Advanced Practice Professional job boards in the industry. We specialize in $50 job advertisements!
PA Board is the BEST Advanced Practice Professional Job Network! With thousands of Physician Assistant Jobs and Nurse Practitioner jobs on the site, the ideal job opportunity is just a few clicks away.
PA Board Distribution
Post a listing with us, and it'll be featured across our network of partners and advertisers. PA Board postings are distributed to job search websites. We encourage other webmasters to include PA Board jobs and resume postings into their search index.