This job listing has expired and may no longer be relevant!
13 May
Full-Time

Diagnostic and Interventional Radiology ACP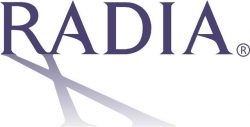 Job Description
Radia has an exciting opportunity for an Advanced Care Practitioner to join our team!
At Radia, patients are our number one priority and, as such, we are committed to hiring staff who deliver excellence: in patient care, customer service, technology support and operations. Radia is a place where you can make a difference for our patients and for yourself.
Job Title: Interventional Radiology Advanced Care Practitioner
Job Schedule: Full Time 
Location: Spokane-Metro Area Hospitals
Hours: Full-time, 10 hour shifts, no call, no weekends
Number of Openings: One
Clinical Duties Include (but not limited to):
Performs imaging-guided procedures and studies under fluoroscopy, ultrasound, and other diagnostic modalities as directed by supervising radiologists and defined by the Description of Duties and Practice Plan.
Procedures may include, but not limited to: joint injections, barium studies, thoracentesis, paracentesis, lumbar puncture, fistulograms, gastrostomy tube placement, myelograms, tube checks and exchanges, thyroid biopsies, vascular access, etc.
Responsible for preliminary assessments, summarizing diagnostic data, and communicating this information with diagnostic images to the interpreting physician.
Perioperative management of general medical complaints to reduce intra and post-operative complications.
Perform diagnostic and therapeutic procedures to support post- interventional radiology procedures (suture removal, tube and drain removal, etc.).
Provide timely and accurate follow up with patients to monitor treatment response and provide continuity of care.
Evaluate and order optimal pre and post procedural imaging based on exam findings and coordinate care with patients and their providers.
Experience 
2+ years working as an Advanced Care Practitioner
Radiology or other procedure-based experience preferred
Experience performing imaging guided procedures is a plus
Education
Graduate degree from an accredited Physician Assistant Program
Certifications
Must have current DEA, Washington State License, National Certification as prescribed by the NCCPA, and ACLS and/or BLS certification.
We offer market-competitive compensation and a full range of benefits, including: 
A choice of health plans, flexible spending and health savings accounts
A 401(k) with a profit-sharing component
Paid Time Off and Holiday Pay
Life and disability insurance
Learning opportunities through professional development programs
How to Apply
Apply online at:
Diagnostic and Interventional Radiology ACP
Apply for this Job