This job listing has expired and may no longer be relevant!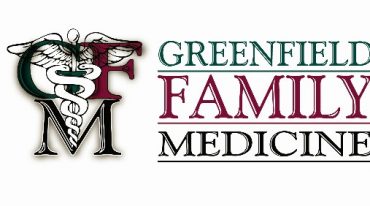 Family Nurse Practitioner
Rio Verde, Arizona, United States

Based on Experience

Full-Time
Job Description
Family Practice Nurse Practitioner Job Description
• The family practice nurse practitioner is responsible for providing continuing and holistic healthcare service to individuals and families, irrespective of disease, age, gender, or body system.
• Having strong knowledge of patient in relation to family unit and community enables the family practice nurse practitioner to give a comprehensive healthcare service to patients, with focus on disease prevention as well as health promotion.
• His/her job description entails the delivering of a variety of healthcare services, including preventive, chronic, and acute services.
• He/she performs diagnoses and treatment of illnesses, as well as carries out health-risk assessments, routine checkups, screening tests and immunization, and counseling to individuals on ways to maintain a healthy lifestyle, so as to prevent diseases.
• The role of this nurse practitioner in a healthcare facility also includes managing chronic illnesses and sometimes working with specialty physicians in coordinating care to patients.
• To work as a family practice nurse practitioner requires being a registered nurse and having a Masters degree.
• This professional is highly trained to ensure high quality and comprehensive care to both children and adults on a continual basis, with strong emphasis on public health education and prevention of illnesses.
• Their training and practice also gives them a good knowledge of community living to understand the specific needs of people from various cultural backgrounds.
Responsibilities, Duties, and Tasks:
1. Responsible for providing episodic and chronic care, as well as screening and educational assistance to the clinic's patients
2. Recognize diversity of patient population and treat all warmly and kindly
3. Work in harmony with other members of the healthcare team to provide quality service to patients
4. Provide quality care to patients by following the most current evidence-based guideline and procedure of practice
5. Following the clinics' evidence-based guidelines, perform common vaccinations and diagnostic screenings
6. Take part in quality assurance audits, including continuing education, CP review, medication administration review, and peer review
7. Ensure company's objectives regarding financials, patient engagement, and healthcare quality
8. Mirror the doctor for whom he/she works under and continue the treatment plan outlined by the physician
9. Ensure participation in continuing nursing education and training to keep abreast of current developments in the industry
10. Ensure state licensure and national certification remain current and valid
11. Ensure continuous flow of communication with leadership of healthcare clinic to enhance quality of healthcare service to patients
12. Perform other tasks that may be assigned by a superior, such as the chief nurse practitioner officer, market manager, or the vice president.
13. Possess current and valid license from the State Board of Nursing for Advanced Nursing Practice
14. Officially accredited to practice as a Family Nurse Practitioner (FNP) by AANP or ANCC
15. Meet all state requirements and obtain valid Prescriptive Authority
16. Meet and keep valid all state and national legal requirements to practice as FNP anywhere in the state
17. Be CPR certified
18. Competent in using electronic medical records and information systems in providing effective documentation of patient care
19. At least six months of clinical experience working as a family nurse practitioner
20. Experience working on pediatric patients
21. Ability to achieve high performance working with diverse groups of individuals and leadership in a team environment
22. Passionate about rendering quality and compassionate service to patients and growing the clinic
23. Possess exceptional organizational skills, multitasking ability, and effective communication skills to ensure patients are well informed, and the clinic is well promoted internally and to the public.
How to Apply
Apply through this job listing via email using the "apply" form on the listing's page. Be sure and attach a CV that may be opened with PDF or Microsoft Word. Include all job experience for the last 10 years. Indicate your current and desired salary for a full time position.  The salary is negotiable and includes a base salary and a bonus based on productivity.  A cover letter indicating your interest in this position would be appreciated.   A working interview will be required.This is an established (27 years) Family Practice in NE Mesa with one physician/owner.  We have a nice clientele with no AHCCCS and limited Medicare patients.  Hours are 8-5 Mon-Thur and 8-Noon on Fridays.  No weekends. Six paid holidays per year.  Call is every other week averaging 1 after hour call per week.  We use eClinicalWorks EMR and are in the final stages of converting from paper charts.  The normal schedule is 24 patients in a full day with lunch from 12-2 pm.  We do several minor in office procedures and injections and Dr is willing to train if experience in these areas are lacking. Nice office and outstanding staff.  401(k) and Profit Sharing offered.  CME allowance and reimbursement for license fees available.