This job listing has expired and may no longer be relevant!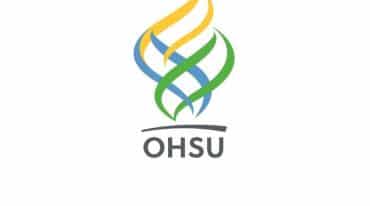 NP or PA
Portland, Oregon, United States
Full-Time
Job Description
The lead assignment is available to both internal and external applicants. For those who are interested in the Lead APP and/or the APP position (without the lead assignment), please apply to the posting.
The Lead Advanced Practice Provider (Lead APP) will provide patient care in a care team model in the Cardiovascular Intensive Care Unit. The Lead APP works in partnership with faculty physicians, fellows and residents to provide excellent clinical care and customer services to patients in the CVICU at OHSU. The Lead APP works together with other faculty and OHSU leadership to promote OHSU's missions of patient care, teaching, research, and public service as well as the University's strategic goals to excel in patient safety, quality, cost-effective, and efficient care. The Lead APP functions as the team leader and direct supervisor for the CVICU APPs (i.e. Nurse Practitioners and Physician Assistants, currently composed of 13 FTE. The lead APP reports to the Division Chief and Medical Director of the CVICU. The Lead APP acts as a liaison between APOM administration, the CVICU Physician Faculty, the CVICU Nurse Manager, Attending Physicians from admitting and consulting services, and the CVICU APP staff. Responsibilities include recruitment, oversight for CVICU APP clinical services, approval of clinical schedules for CVICU APPs, development and implementation of relevant protocols and policies, assisting with annual evaluations, communications, and attendance at leadership meetings. The Lead APP has all responsibilities of an APP in the CVICU. In addition to the clinical responsibilities, the duties of the Lead APP position (10%) include:
Recruitment: Reviews applications; conducts pre-interview discussions and makes recommendations about who to interview; communicates with professional references and document reference checks; participates in interview and selection process; oversees clinical orientation and training of new APPs; mentors or arranges for mentorship in areas of professional development; helps APPs define professional goals and objectives and creates action plans for their achievement.
Oversight for APP Clinical Services: Establishes processes for recognizing best clinical practices among APPs; facilitates the development of clinical skills, serves as a role model for adhering to all OHSU, CVICU and Department of Anesthesiology & Perioperative Medicine policies; facilitates interactions between attending physicians, nursing staff, residents and fellows and APPs in the ICU.
Clinical Scheduling: Participates in and oversees CVCIU APP scheduling in collaboration with the APOM scheduling office. Works with clinical scheduling office defining APP scheduling protocols and operationalizing them.
Protocol Development: Participates in initiatives including, but not limited to, developing and implementing best practices for CVICU patients, improving patient flow through the unit, improving the patient experience, optimizing clinical documentation and developing documentation standards, outlining shift expectations, developing metrics used to assist in merit increases. Assures APP participation in ICU Best Practice and OPEx Process Improvement initiatives relevant to the CVICU.
Annual Evaluations: Along with the Medical Director, provides input into evaluation process. Collaborates with the primary supervising physician and medical director to review feedback, annual goals, and conduct FPPE and OPPE assessments as mandated by the hospital.
Communication: Facilitates collegial interactions between attending physicians, APOM administration and APPs, appropriately triages and addresses APP complaints and grievances; organizes and leads regularly scheduled meetings with the APP faculty. Communicates in a timely and professional fashion and models this behavior for others.
Attendance at leadership meetings: Attends or designates a representative to attend regular CVICU Meetings, ICU Faculty Meetings, ICU M&M Meeting and other meetings as assigned. Meets regularly with Departmental and Institutional leadership. The Lead APP is a Member of the OHSU ICU Executive Management Committee.
Qualifications: ANCC Board Certification as a Nurse Practitioner in the specific area of specialization. Completion of an accredited Physician Assistant training program or Master Degree in Nursing. Current registration with the Oregon Board of Medical Examiners as a licensed Physician Assistant or licensed Nurse Practitioner. Current ACLS certification. Candidates with experience in project leads and team leadership roles and 3-5 years previous clinical experience in cardiac specialty or ICU, hospital ward or surgical/medical physician practice setting are preferred. Interest in learning advanced clinical skills required to practice in the ICU environment. Interest in further developing leadership skills. Applicants with education directed at intensive care or Physician Assistant Post Graduate level education in ICU management preferred.
Additional Details: Oregon Health & Science University values a diverse and culturally competent workforce. We are proud of our commitment to being an equal opportunity, affirmative action organization that does not discriminate against applicants on the basis of any protected class status, including disability status and protected veteran status. Individuals with diverse backgrounds and those who promote diversity and a culture of inclusion are encouraged to apply. To request reasonable accommodation contact the Affirmative Action and Equal Opportunity Department at 503-494-5148 or aaeo@ohsu.edu.
How To Apply : Apply Online and attach CV/Cover Letter.
How to Apply
Please apply here: https://ais.ohsu.edu/OA_HTML/OA.jsp?page=/oracle/apps/irc/candidateSelfService/webui/VisVacDispPG&OAHP=IRC_EXT_SITE_VISITOR_APPL&OASF=IRC_VIS_VAC_DISPLAY&akRegionApplicationId=821&transactionid=683412830&retainAM=N&addBreadCrumb=RP&p_svid=71312&p_spid=137375&oapc=6&oas=UO1jCXV-K6g4_vi1kQxlUg..