17 Aug
Part-Time

Nurse Practitioner – Part Time An Opportunity WORTH YOU!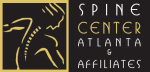 Job Description
Nurse Practitioner – Part Time. An Opportunity WORTH YOU!
Company Description:
SpineCenterSavannah is one of four satellite locations of SpineCenterAtlanta. We are a rapidly growing healthcare organization who has been serving the state of Georgia for over 27 years.
Are you ready for a career instead of just a job? This is an Exciting and Prestigious opportunity to work, learn, and grow with a Chairman who has been honored as one of the "Premier Orthopedic Spine Surgeons in the United States".
** Candidates MUST have 1 year of experience as a Nurse Practitioner. Personal Injury and Orthopaedic Experience is a Plus!
AFTER HOURS URGENT CARE POSITION: Our Savannah location is seeking a Nurse Practitioner who takes pride in providing superior patient care and support.
Monday through Friday 5:00 pm to 9:00 pm and two (2) Saturday's a month from 10 am to 3 pm.
At this time, the position is Part Time but has the potential for future growth to Full Time
Nurse Practitioner Responsibilities:
In this position you will help with all aspects of patient care including diagnosis, treatment and consultation, performing independently or as part of a team. Nurse practitioners educate patients about prescribed treatments and preventative care. They also conduct patient exams, perform physicals, order tests, prescribe medications and serve as a primary healthcare provider or as an entry point into a multi-disciplinary medical practice.
Admit patients into the Interventional Spine program
Perform history and physicals for new patients admitted into the programs
Diagnose conditions and plan appropriate care plans
Conduct patient clinics independently and in support of the physicians
Prescribe and order diagnostic tests, medications and interventional procedures
Refer patients for surgical consultation when necessary
Prescribe and refer to ancillary services, including but not limited to, MRI, physical therapy, massage therapy, acupuncture, aquatic therapy, personal training program, dry needling
Care for those patients who no longer require specific orthopaedic services but need continued care, medication management, medical management, and/or supervised care
Refer to specialty providers for services not offered by our Center, ie: CT scans; chiropractic; counseling
Educate patients about diagnoses, treatment options, treatment types and preventative care
Participate in On Call rotation for the Practice
Work as a team member in the practice while supporting the mission and goals of the organization
Assist with marketing the services and product lines of the macro organization
Assist our Surgeon's with clinic based procedures as needed
Provide leadership and guidance and ensure cohesiveness for support staff, including but not limited to the MAs, billers, collectors, front office staff, etc.
Be self-motivated in gaining continuing education and applicable knowledge by learning from senior staff members and through self-education and reading and medical CMEs. Be expected to keep up with reading and other formal and informal educational opportunities as guided by the physicians
Other duties and responsibilities as requested by the leadership team consistent with the role, scope and magnitude of this licensed clinical position
Nurse Practitioner Education/Requirements:
Education: Master's Degree Required – Graduation from an accredited Nurse Practitioner Program.
License/Certification: Board Certification Required. Must be currently licensed in the State of Georgia
Experience: Minimum of 1 year of experience as a Nurse Practitioner. Personal Injury/Orthopaedic experience Preferred
This is an opportunity to find a home in a growing healthcare organization that will provide stability and growth – An Opportunity WORTH YOU!
We appreciate your interest in Spine Center Atlanta and Affiliates! We have received your Resume and would like to invite you to the next step in the application process. Below is a link to our Pre-Employment Testing. ** IMPORTANT: Please copy and paste the link into your browser window.
https://www.ondemandassessment.com/link/index/JB-G68H5OHKN
The link will provide full instructions and you should allow for 30-45 minutes, (depending on the test) to complete the testing. Candidate Support contact information will also be provided should you have any questions or concerns. The testing must be completed in order for your application to be considered for employment.
How to Apply
Please apply by sending your Resume to our Talent Director at: Bmoscato@spineatl.com
Apply for this Job