This job listing has expired and may no longer be relevant!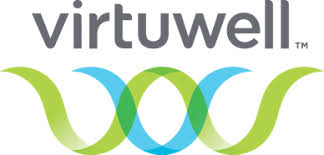 Nurse Practitioners – Full-time and Part-time
Job Description
This is not healthcare of the past – it's a new way to deliver treatment to patients who fill your day with gratitude and appreciation. Our online clinic will allow you to deliver care using the latest science and evidence. Your critical thinking skills are valued – in fact we count on you to help us improve the experience for our patients and discover efficiencies at every step.
If you're thinking this sounds amazing, it gets better. Our practitioners work from home. So if you're ready for something more flexible, which still allows you to work to the top of your license, maybe it's time to join our team. Apply now by emailing your CV/resume to careers@virtuwell.com.
Why do practitioners love working at virtuwell?
We work from home – there's no commute, allowing you more time for your family and the things you love to do
We provide all the training and support you'll need to deliver exceptional care
We are independently run, not a physician-led group
We don't chart – the records and documentation are collected in real time
We genuinely feel connected to patients, though we're not face-to-face
We work as a team – you're at home, but you're not alone
Are you an ideal candidate?
You are a graduate of an accredited school of nursing and formal nursing practitioner program
You are licensed and board certified, or eligible in Minnesota or Wisconsin
You have at least 2,080 hours of full-scope, primary care clinical practice
You have a passion for providing exceptional patient-centered care
You are proficient using computers and the Internet
You are interested in working in an innovative model of care delivery
If this describes you, let's connect!
Available positions
As a virtuwell practitioner, you will provide online medical services to patients accessing care via our interactive website including: triaging, assessments, consultations, and implementing treatment plans for patients of all ages.
Full-time and part-time providers
Typically work 4 to 8 hour shifts between the hours of 7:00am – 11:00pm
Work every third weekend (Saturday and Sunday)
Work part of a holiday rotation
Seasonal providers (temporary)
Typically work from November to April
Typically work 4 to 8 hour shifts between the hours of 7:00am – 11:00pm
Must be available to work at least 20 hours per week
Must be available to work every other weekend
Must be available to work 2 holidays
We offer a competitive compensation and retention plan and an opportunity to be involved in a truly modern healthcare model.
How to Apply
To take the next step, please submit your CV/resume to: 
careers@virtuwell.com
 EOE