14 Jul
Full-Time

Orthopedic Physician Assistant or Nurse Practitioner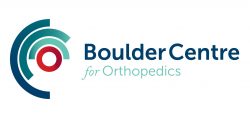 Job Description
BoulderCentre for Orthopedics is a high volume orthopedic surgical practice seeking a full-time Physician Assistant or Nurse Practitioner to support our orthopedic surgeons who specialize in total joint and general sports orthopedics.

Boulder is located forty minutes North-West of Denver, CO. Boulder provides an easy drive to the Rocky Mountains, skiing, hiking, camping, kayaking, cycling and a wide variety of recreational sites. The Boulder community provides the benefit of being an excellent community and environment to raise a family along with increasing property values and social amenities. Visit our web site at www.bouldercentre.com.

Clinical duties may include, but not limited to:
Sees patients both independently and with supervision
Assess patient health by interviewing patients, performing physical examinations; obtaining, updating, and studying medical histories
Participates in pre- and post-operative care of patients
Orders appropriate tests, develops patient treatment plan
Performs joint injections
Prescribes appropriate prescription orders under the supervision of the physician
Collects patient data and documents pertinent notes in practice EMR
Assists with major and minor surgical procedures in the operating room within scope of licensure
Maintains a safe and clean working environment by complying with procedures, rules, and regulations
Participates in on-call activities making rounds on in-patients as directed by the physician
Additional responsibilities as assigned by supervising physician
Job Requirements:
Master's Degree from an accredited college or university
Must be eligible for or have a current Colorado license
Must be or near achieving NCCPA certification
Experience in treating patients independently in a clinic setting, under physician supervision.
Knowledge of the professional medical practice to give and evaluate patient care.
Ability to interpret, adapt, & apply guidelines and procedures.
Previous Orthopedic experience preferred. But, will train new graduates and candidates from other disciplines.
Physical Demands: The physical demands described here are representative of those that must be met by an employee to successfully perform the essential functions of this job. The position walks, sits, stands, bends, lifts and moves continually during working hours. The position is subject to lifting objects weighing over 50 pounds, pushing wheel chairs, and transporting and supporting patients. The employee must be constantly alert for patient safety.
If you have the skills necessary to thrive in a fast-paced environment, we offer a competitive salary, production-based incentive plan, excellent benefits package and a genuine career opportunity.
Company Paid Benefits
Basic Life/AD&D –Guardian
Benefit Options Requiring Employee Contributions
Guardian
Medical
Health Savings Account
Dental
Vision
Short-Term Disability
Voluntary Life and AD&D
Flex Spending Accounts
General Purpose Healthcare FSA
Optional Protection Benefits (Accident, Hospital Indemnity, Cancer Care and Critical Illness Insurance)
The salary range for the position is $95,000-$145,000 depending on experience.
BoulderCentre for Orthopedics is an Equal Opportunity employer. All qualified applicants will receive consideration for employment without regard to race, color, religion, sex, national origin, disability, or protected veteran status.
How to Apply
To apply for this position, please send a letter of interest, your CV and the contact information for three (3) references to Ivonna Post, HR Manager by email at
ivonnap@bouldercentre.com
.
Apply for this Job