28 Mar
Full-Time

Physician Assistant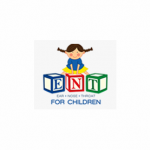 Job Description
Busy private ENT practice in Northern NJ, seeking to expand with a new Physician Assistant. We are a long-standing, well-respected and high-energy private practice with a strong emphasis on Pediatric ENT and Otology.
This is a full-time position providing patient care assessments and follow-up appointments in the office setting, utilizing EMR to document encounters, performing minor procedures, and seeing inpatient and Emergency Room consults. Candidates should be hard working, flexible, and have a passion for education. New graduates are encouraged to apply.
Competitive salary. This is a great opportunity for a highly motivated Physician Assistant to be a part of a growth market.
REQUIREMENTS: Must have graduated from an accredited Physician Assistant program and be eligible for or hold current certification and have a valid NJ license.
Other highlights include:
• Less than 10 Minutes from NYC – Tri-State Area
• Live in Manhattan, Westchester, New Jersey or Connecticut
• Suburban community – tons of amenities
• Best school systems in the country
Enjoy shopping, fine dining and cultural activities such as your choice of museums, theater or concerts. Take part in a thriving community with a large number of local colleges and universities.
For more Information please contact,
Racheal Braun at 973-818-1286
Or email to rbraun@entforchildren.com
How to Apply
Racheal Braun at 973-818-1286 Or email to rbraun@entforchildren.com
Apply for this Job