This job listing has expired and may no longer be relevant!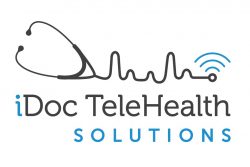 Job Description
Great opportunity in the heart of Houston museum district, to work with a unique critical care team for Long Term Acute Care Hospitals. We are looking for a full-time Acute Care Nurse Practitioner or a Physician Assistant to join our telemedicine team in medical ICU. Looking for candidates with Critical Care experience as ACNP or PAC who are experienced and able to function autonomously, and are trained in performing invasive non-surgical procedures such as intubation and central line placement. Duties include inpatient rounds, rehab, following with laboratory and imaging studies, writing admission and daily progress notes, and rounding with physicians both in-person and via video conferencing. All adult population.  This position consists of working 15 days a month, 10-13 hr shifts, competitive salary and full benefits
How to Apply
If you are looking for a new challenge and experience, call me at (281) 683-2283 or send me your resume at nshagagi@idocvms.com.
Apply for this Job