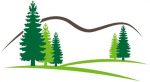 Job Description
Multiple Physician Assistant or Nurse Practitioner Psychiatry positions are available immediately in Ashburn, VA and Raleigh, Cary, North Carolina.
Location:
Loudon County and Triangle is the most desirable place to live and work in Virginia and North Carolina.  Both are home of top  IT, research, medical centers and renowned educational institutions. It has access to international airport, multiple beaches, and mountains.
Job Description:
These positions are for full time work in outpatient clinic. Most of the work will be with adolescents or adults.
Job Requirements:
Completion of Physician Assistant program
Able to get a license to practice in Virginia and North Carolina
Benefits:
Opportunity to work with Board Certified Psychiatrists and on site training
Option to live in Suburbs or downtown
Affordable living with access to multiple universities
CME and flexible benefits
Generous paid vacation, holidays, Health Insurance and paid CME time
How to Apply
If you interested to apply for this position, please contact us at hr@pinehealth.org or apply online.
Job Categories: Psychiatric. Job Types: Full-Time. Job Tags: 20176 and 27513.

Endless.
Apply for this Job
Post a Resume. Get Found.

Employers search for resumes on PA Board every day. Help them find yours. Post a public resume today.

New Job Listings