This job listing has expired and may no longer be relevant!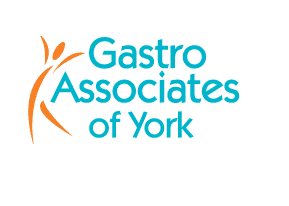 PA or NP
York, Pennsylvania, United States
Full-Time
Job Description
Gastro Assoc. of York is an independent gastroenterology specialty practice seeking a mid-level provider for a full-time position offering autonomy in medical decision making with supportive physician supervision. We offer a competitive salary and benefit package including a very generous retirement plan.
Essential Job Responsibilities:
Conducts physical exams, assesses health status, orders and interprets tests, prescribes medications, and treats illnesses. Consults with physicians as needed and refers to physicians for more complicated medical cases or cases that are not a routine part of a PA/NP's scope of work.
Monitors therapies and provides continuity of care.
Triages patient calls and evaluates patient problems. Responds to emergencies including use of CPR.
Counsels patient/family on preventive health care.
Documents patient information and care in electronic medical record.
Rotates through the hospital to support on-call physician.
How to Apply
Forward cover letter and CV to
jobs@gastroyork.com
Or mail: Gastro Assoc. of York Administrative/HR Manager 2690 Southfield Dr., Ste. A York, PA  17403
Related Jobs
Atlantic Orthopaedic Specialists

Full-Time

Hospital based M-F 8:00am-5:00pmPA/NPs needed for Orthopaedic Surgery practice in Virginia Beach, Vi..
B & D Integrated Health Services

Part-Time

Provide Medication Management to patients in Assisted Living/Nursing Homes. 1 to 2 days per week to ..
Columbia Urological Associates

Full-Time

Full time PA needed at a private urology practice. Monday-Friday, hours centering around 8AM-5PM. ..
Post a Resume. Get Found.

Employers search for resumes on PA Board every day. Help them find yours. Post a public resume today.

New Job Listings