This job listing has expired and may no longer be relevant!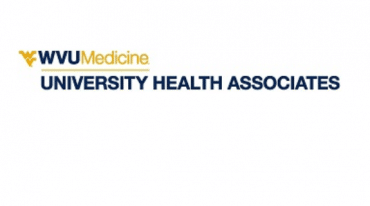 PA or NP – Critical Care Medicine
Morgantown, West Virginia, United States
Full-Time
Job Description
WVU Medicine/University Health Associates, located in Morgantown, West Virginia, has some exciting opportunities for a PA or NP in Critical Care Medicine.
We are expanding quickly due to the addition of the new Heart Vascular Institute led by world-renowned cardiothoracic surgeon, Dr. Vinay Badhwar, the new University Town Center-Surgical Pavilion and expansion of many off-site locations. You will play a vital clinical role in all phases of the critical care patient experience.
Our diverse department welcomes seasoned professionals as well as new graduates. A mentorship program is tailored to each staff member providing a smooth transition into the group as well as support after orientation.
WVU Medicine offers a diverse practice environment committed to high quality patient care. As an academic, Level 1 trauma center, a diverse patient population is served.  We value the interdisciplinary collaborative relationship and remain committed to incorporating current research into daily practice while educating  other professionals.  We offer many diverse opportunities for Advanced Practice Professionals in inpatient and outpatient settings.  APPs play a vital role in healthcare both at our institution and throughout the nation.  You are a vital part of our team and are essential to the success today and in the future.
Our Office of Advanced Practice is dedicated to the progression and development of Advanced Practice Professionals (APPs) with WVU Medicine as well as in the medical community at large. This office serves as a resource for all Nurse Practitioners and Physician Assistants.  Whether you are a seasoned professional or a new grad, our mentorship program assists any new provider in transitioning to practice at WVU Medicine.
We are recognized both nationally and within the state as a great place to work. We are expanding our facility, services, and staff to better serve our patients and we're looking for more great employees to join our team.  We offer a   robust benefits package, excellent work/life balance, continuing education, sign-on bonus, competitive salaries and a collaborative learning environment.
We are located in Morgantown, West Virginia which is frequently rated as one of the best small cities by national publications. With an abundance of cultural, family, athletic and outdoor recreational activities to offer, Morgantown has something for everyone.
How to Apply
To submit your electronic application and resume, please visit:
https://re12.ultipro.com/WES1019UHA/jobboard/NewCandidateExt.aspx?__JobID=895