This job listing has expired and may no longer be relevant!
10 Nov
Full-Time

Physical Therapist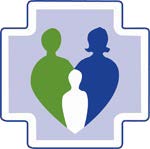 Job Description
GPW Health Center is growing!
We are an organization that cares about our staff and community and are committed to real work/life balance, great pay and fantastic benefits!
Four-day workweek, 10-hour shifts Monday – Thursday (No night or weekend shifts, Center is closed Friday – Sunday)
7 paid holidays
120 hours of PTO accrued per year (PTO accrual increases by up to 40 hours every 2 years)
401k plan with a 3% employer contribution (regardless of the employee's contribution)
Medical (100% employer paid for employee coverage, 50% employer contribution for family coverage)
Life insurance (employer paid)
Dental and Vision insurance
********************************************************************
Position Description:
The Physical Therapist is a full-time, salaried employee responsible for patient care in an out-patient Community Health Center serving patients of all ages and socioeconomic level. The ideal candidate is a compassionate healer who is passionate about their patients and committed to helping them recover their independence and mobility. We're looking for someone with experience working with a wide range of patient injuries and age groups, who is always ready to learn new techniques to further patient care.
The Physical Therapist is expected to equal or exceed 3,330 encounters annually. Utilize professional skills in providing diagnosis and treatment of acute and chronic health problems along with preventive care focused on health risk factor reduction. Ensure efficient and effective patient care through joint planning and problem solving with clinic staff. Provide care consistent with physical therapy best practices and the policies and procedures of the organization. Protect the dignity, privacy and confidentiality of patients and their families. Possesses the ability to work independently and collaborate, when appropriate, with other healthcare providers to offer integrated and coordinated care to patients of all ages.
Essential Functions:
Perform initial and ongoing physical therapy evaluations according to APTA standards of practice as well as state standards.
Develop Plan of Treatment for each patient based on initial and ongoing
Evaluations including short- and long-term goals, collaboration demands of other staff members, and required patient and caregiver involvement.
Implement Plan of Treatment on a consistent schedule and adjust this schedule and plan according to patient progress.
Document patient progress according to approved medical documentation and facility documentation procedures.
Evaluate mobility, strength and current level of patient function, while setting goals to improve in these areas that are scaled to patient abilities and realistically attainable.
Report patient progress to patient, patient caregivers and loved ones, facility staff and healthcare professionals involved in ongoing treatment/care of patients.
Develop a plan for patients following completion of their Plan of Treatment with appropriate in-home care services.
Knowledge of Occupational Therapy and an understanding of when these techniques can benefit patients.
Maintain professional and technical knowledge through attending educational workshops; reviewing professional publications, etc.
Assist other facility staff members as needed to provide care and create a clean, orderly and effective environment for rehabilitation and physical therapy.
Performs other duties as assigned.
Qualifications, Education, and Experience:
Master's Degree or higher in Physical Therapy from a physical therapy program approved by the American Physical Therapy Association
Current Physical Therapy license for Virginia.
Current Basic Life Support (BLS) certification (with AED).
Bilingual (English/Spanish) highly preferred, but not required.
Benefits:
401(k)
Dental insurance
Employee assistance program
Health insurance
Health savings account
Life insurance
Paid time off
Retirement plan
Tuition reimbursement
Vision insurance
Schedule:
10 hour shift
4×10
Day shift
No nights
No weekends
Ability to commute/relocate:
Woodbridge, VA 22192; Manassas, VA 20110: Reliably commute or planning to relocate before starting work (Required)
Education:
Experience:
Physical Therapy: 1 year (Preferred)
Language:
License/Certification:
Physical Therapy License (Required)
How to Apply
Applying is simple! Go to our company Career page to submit your resume at:
https://www.gpwhealthcenter.org/careers/
Apply for this Job