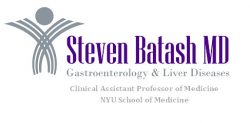 Job Description
Busy Gastroenterologist in Rego Park, Queens looking for a licensed Physician Assistant or Nurse Practitioner working under direction and supervision of the physician. No previous experience in the field of Gastroenterologist is required. Salary range $50-$55 per hour plus overtime pay or base salary of 105k and up. Medical benefits, sick days, vacation time, medical malpractice.
Position description:
-Assesses patient health by interviewing patients; performing physical examinations; obtaining, updating, and studying medical histories.
-Determines abnormal conditions by administering or ordering diagnostic tests, such as x-rays, MRI's, C-T Scans, and EMG's; interpreting test results.
– Documents patient care services
-Maintains safe and clean working environment by complying with procedures, rules, and regulations.
Call for more information and please send your resume.
How to Apply
Please email us your resumes at wendys@batashmedical.com or nbatash@batashmedical.com. You can call (718)830-0004.
Job Categories: Gastroenterology. Job Types: Full-Time.

Endless.
Apply for this Job
Post a Resume. Get Found.

Employers search for resumes on PA Board every day. Help them find yours. Post a public resume today.

New Job Listings