This job listing has expired and may no longer be relevant!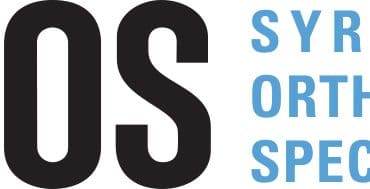 Physician Assistant
Syracuse, New York, United States
Full-Time
Job Description
Physician Assistant – Hospital Based
This PA position is full time working with our hospital-based Orthopedic Surgery team. The PA will assist the Surgeons in the operating room on all orthopedic procedures and with consultations in the emergency department, as well as assist in the coordination of patient care, providing quality care and services throughout the patient's hospitalization under the supervision of an attending Physician/Surgeon. EDUCATION, TRAINING, EXPERIENCE, and CERTIFICATION AND LICENSURE: • Graduate of an approved PA program. • ACLS & BLS required • Board eligible or certified. • Licensed by the State of New York. • Surgical experience required • Participates in orientation and continuing education and updates and maintains knowledge and skills related to specific areas of expertise. • Completes population specific competency annually on populations served as identified in scope of care and service Syracuse Orthopedic Specialist provides for a competitive salary and benefit package to learn more submit your resume to:
Syracuse Orthopedic Specialist, PC 5824 Widewaters Parkway East Syracuse, NY 13057
How to Apply
Email to: HR@sosbones.com Fax: 315-552-6020
Related Jobs
Beach Orthopaedic Specialty Institute

Full-Time

Sunny Southern California growing Orthopaedic practice is seeking a full-time Orthopaedic Physician ..
Philadelphia Hand to Shoulder Center

Full-Time

Date completed: 10/18/18                                      ..
Orthopedic Associates of Dutchess County

Full-Time

Orthopedic Associates of Dutchess County, the Mid-Hudson Valley's premier Orthopedic Surgery p..