This job listing has expired and may no longer be relevant!
8 Mar
Full-Time

Physician Assistant- Orthopedic Surgery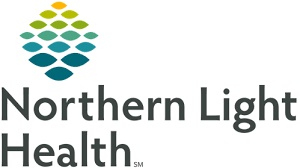 Job Description
Physician Assistant – Orthopedic Surgery
Northern Light Eastern Maine Medical Center is seeking an additional physician assistant to join our orthopedic surgery team, providing exceptional Orthopedic care in our busy hospital employed practice. The physician assistant will perform comprehensive history and physical examinations, implement therapeutic intervention, first assist in the OR, and perform diagnostic and therapeutic procedures.
Physician Assistants at Northern Light Eastern Maine Medical Center enjoy:
· Competitive and robust salary, benefits, and PTO packages
· Best in Class Student Loan Repayment Program
· Sign-On and Relocation Bonus
· A collegial environment
· AND MUCH, MUCH MORE!!!
Northern Light Eastern Maine Medical Center is committed to making healthcare work for the people of Maine. It is a 411- bed, regional tertiary care and ACS verified level II trauma center serving a patient population of 500,000 living in the northern two-thirds of the state's geography.
Northern Light Health is an integrated healthcare system which is clinically lead and administratively supported. You will join surgeons/podiatrists of the Orthopedic Service Line (OSL) with access to expert clinical resources in adult reconstruction, hand surgery, oncology, trauma, foot & ankle, shoulder, elbow, pediatrics, and sports medicine. The OSL provides support for clinicians across the state, to build relationships, share experiences, and consult on cases and includes annual educational events and encourages clinicians to practice at more than one hospital.
Bangor, Maine is a vibrant small city with easy access to Maine's spectacular coast, mountains, and lakes. Schools rank among New England's best with the flagship campus of the University of Maine located in the neighboring town of Orono. Bangor serves as the regional hub for medicine, the arts, and commerce. Bangor International Airport offers direct and one-stop service to most major destinations.
Apply for this Job