28 Jun
Full-Time

Physician Assistant – Pulmonology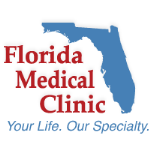 Job Description
Our Vision is to be the best choice for healthcare in our community
Job Title:                   APRN
Reports to:               Office Supervisor
 Job Summary: APRN – Pulmonology
This position is responsible for the medical assessment and treatment of medical conditions under the supervision of the provider.  Must have previous Pulmonology experience as an APRN.  Minimum of 2 years experience in a similar role preferred.
**$5,000 SIGN-ON BONUS!!! FIRST $2500 UPON HIRE AND REMAINING $2500 AFTER 6 MONTHS OF EMPLOYMENT!**
This position will be working out of our locations in Land O'Lakes and Zephyrhills, FL 
WHAT DOES FMC HAVE TO OFFER ITS EMPLOYEES?
We offer a wide choice of compensation and benefit programs that are among the best.  From competitive salaries to retirement plans. We make every effort to take care of the people who make our company great.
Gives you an employer that you will have pride in working for
Provides excellent training programs and opportunities for growth
Offers Medical Benefits including:

Employer Contributions to HSA high deductible plan
Discounts at our medical facilities
Cigna Open Access OAPIN & OAP plans

Supports Incentive based Wellness Programs
Offers company sponsored Life Insurance with buy-up provisions
Provides Dental, Vision, Long and Short Term Disability, Accident & Illness policy options
Supports Paid Time Off and Holidays
Gives generous 401K plan with annual 3% Employer contribution after one year of employment
Values and appreciates its employees
Boasts a reputation for superior health care and quality service
Essential Functions: 
Evaluate Patients

Obtain and record health histories
Perform physical and development assessments
Order appropriate diagnostic tests and labs
Diagnose and treat health conditions
Manage the health care of those patients for which they have been educated to provide health teaching and counseling
Initiate referrals as appropriate consulting with Supervising Physician
Complete all documentation timely, efficiently and in its entirety
Maintain health record and document all items required for Meaningful Use
Daily responsibilities

Accurately completes all patient notes within 48 hours
Forwards completed documentation to Supervising Provider for signature
All outpatient patient charges are entered at the end of each patient encounter
Addresses and completes all patient tasks daily
Assists supervising provider with completion of their tasks
Assist with paperwork and forms as directed by the physician
Returns patient calls as needed
Completes end of day process
Verify all messages have been handled for the day
Ensure tasks, labs, diagnostics have been reviewed and addressed as needed
Communicate with supervising physician any items that need to be addressed for the clinic
Log off their work stations properly
Additional Responsibilities:
Provides excellent customer service to his/her team, patients, and public
Maintains an organized and clean work area
Performs other incidental and related duties as required and assigned
Attends all meetings required by physician, hospitals, or Director/Associate Director
Attends yearly Florida Medical Clinic Physician Conference
Participates in monthly CTT meetings
Consults supervising provider as needed for client care
Travel to different FMC work locations as requested
Job Qualifications:
Licensed APRN or PA
Excellent interpersonal and communication skills
Strong computer proficiency
Ability to plan ahead, organize and manage multiple priorities
Physical and Mental Demands:
The ability to think critically and act logically to evaluate situations, solve problems and make appropriate decisions
High level of oral and written communication skills
Uphold the highest level of confidentiality
High tolerance to stressful situations
Occupational Exposure:
High risk exposure to blood borne pathogens and chemical hazards
We are an Equal Opportunity Employer and make employment decisions without regard to race, gender, disability or protected veteran status
How to Apply
Please visit www.floridamedicalclinic.com/careers or use link below to apply: https://grnh.se/46e0a26d2us
Apply for this Job