This job listing has expired and may no longer be relevant!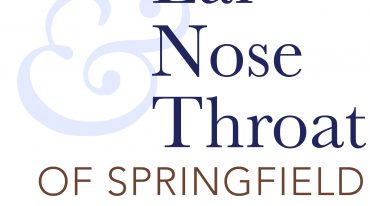 Physician Assistant / Nurse Practitioner
Springfield, Ohio, United States
Full-Time
Job Description
Mid-level Provider
Multiple Physicians Practice, Great Team Environment, and tenured staff!
You enjoy making a difference in the lives of others. You want an opportunity to come in, showcase passion, have a voice, and be part of a team.
The Company:
ENT of Springfield is an independent practice that's been in our community since 1978 founded by Dr. H. Thomas Staton and Dr. Michael DuVall joined in 1980. Being in the field of Otolaryngology we pride ourselves in providing the very best quality healthcare within both the private and medical communities. We have a stellar reputation of serving our patient and specialize in general ENT, sinus treatment hearing care and allergy.
We work together as a team to create an environment that makes people comfortable and helps them work towards a better quality of life.
The Position:
We're seeking an individual who is personable and naturally friendly, detail oriented, bright and inquisitive, and an excellent communicator. This position requires flexibility with both the duties and the schedule.
The is Mid-level provider (PA or CNP) will be providing care for a wide variety of otolaryngic conditions under the supervision of our physicians. Responsibilities include:
Contributes to physician and practice effectiveness by identifying disease states, recommending treatment plans, coordinating patient care, counseling patients, and implementing physician directives
Assesses patients by collecting medical history, interviewing patients, and performing physical examinations
Develops and implements appropriate treatment plans including prescriptions, surgery or other procedures, patient counseling/education, and/or referral
Documents patient interactions including clinic encounters and treatment plans in a timely fashion per practice policy
Maintains a safe work environment by complying with practice polices, procedures, and regulations
The Location:
Springfield is in southwestern Ohio, located between Columbus and Dayton. Springfield is a city that offers something for everyone. Whether you are interested in outdoor activities like hiking around Glen Helens Nature Reserve, white water kayaking in Buck Creek or exploring the Ohio Cavers or prefer something a bit more relaxed like visiting one the local shopping areas or enjoying the wide range of restaurants in the area. Springfield is a great town to call home.
Qualifications:
Masters Degree as either PA or CNP
CNP- Licensed by the Ohio Board of Nursing
PA- Licensed through the Ohio State Medical Board
Why Should You Apply:
You're passionate and want to make a difference in people's lives
Excellent opportunities
Hands on training provided to set you up for success
You have the opportunity to interact with wonderful patients!
Interested?
How to Apply
Please submit all resumes to Brady Mullins
https://www.appone.com/MainInfoReq.asp?R_ID=1836550