9 Nov
Full-Time

Physician's Assistant (Pediatrics)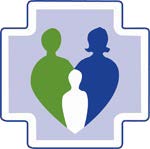 Job Description
GPW Health Center is growing!
We are an organization that cares about our staff and community and are committed to real work/life balance, great pay and fantastic benefits!
Four-day workweek, 10-hour shifts Monday – Thursday (No night or weekend shifts, Center is closed Friday – Sunday)
7 paid holidays
120 hours of PTO accrued per year (PTO accrual increases by up to 40 hours every 2 years)
401k plan with a 3% employer contribution (regardless of the employee's contribution)
Medical (100% employer paid for employee coverage, 50% employer contribution for family coverage)
Life insurance (employer paid)
Dental and Vision insurance
Education Reimbursement Program
Provider CME Program
***************************************
Position Description
Function as a Physician Assistant in an out-patient primary health care clinic serving patients of all ages regardless of socioeconomic level. Utilize professional skills in providing diagnosis and treatment of acute and chronic health problems along with preventive care focused on health risk factor reduction. Ensure efficient and effective patient care through joint planning and problem solving with clinic staff. Provide care consistent with medical best practices and the policies and procedures of the organization. Protect the dignity, privacy and confidentiality of patients and their families. Possesses the ability to work independently and collaborate, when appropriate, with other Center healthcare providers to offer integrated care to patients of all ages.
This position requires compliance with the Center's Compliance Program and Standards of Conduct and applicable policies and procedures. Such compliance will be considered as part of a regular performance appraisal. Failure to comply with the Center's standards, including the failure to report any conduct or event that potentially violates legal or compliance requirements, will be met by the enforcement of disciplinary action, up to and including possible termination.
Essential Functions
1. Performance of health assessments, including a thorough history and physical examination, ordering or performing certain diagnostic tests, evaluation of the psychosocial and family aspects of the situation sufficient to make a general health assessment, and diagnose the nature of common acute and chronic conditions at any/all of our operating sites.
2. Promotion and maintenance of family health, including planning of periodic health assessments and screening for early case findings, assessment and guidance with regard to health hazards, child rearing, good family health habits, family planning, mental and emotional problems and continued maintenance of contact and rapport with the family.
3. Management of common acute and chronic illness, including minor trauma, episodic problems, common chronic disorders, as well as counseling and education with regard to such problems, performance of minor surgical procedures and initiation of life-saving procedures in emergencies.
4. Referral of complex and high priority cases to the physician on duty with regard to complicated diagnostic problems, serious illness, complicated therapeutic problems, reevaluation of chronic conditions, etc.
5. Working as a member of the health care team and assisting in education of patients and the target community in preventive health care and health maintenance concepts.
6. Completes Electronic Medical Records according to practice standards and closes charts within the appropriate time frame.
7. Completes continuing education credits as necessary and appropriate.
8. Performs other duties as assigned.
Qualifications, Education, and Experience:
1. Must possess a Physician Assistant Degree from an accredited program.
2. Current Virginia license to practice as a Physician Assistant with prescription authority.
3. Must be certified by NCCPA National Commission of Certification of Physician Assistant.
4. Current DEA number, NPI number, and basic life support card.
5. Spanish-speaking preference.
Benefits:
401(k)
401(k) matching
Dental insurance
Health insurance
Life insurance
Paid time off
Vision insurance
Medical specialties:
Schedule:
Education:
Language:
License/Certification:
Certified Nurse Practitioner license in Virginia (Preferred)
Physician Assistant License in Virginia (Preferred)
How to Apply
Applying is simple! Go to our company Career page to submit your resume at:
https://www.gpwhealthcenter.org/careers/
Apply for this Job