This job listing has expired and may no longer be relevant!
8 Apr
Full-Time

Psychiatric Nurse Practitioner (C4PremB)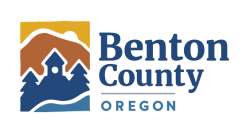 Job Description
THE COMMUNITY AND GOVERNMENT
Benton County (pop. 93,053; 679 sq. mi.) is in the middle of the Willamette Valley, with Corvallis (pop. 61,027) as the county seat. Established in 1847, nearly 12 years before Oregon became a state in 1859, the county is the state's fourth smallest in terms of area and medium-sized with respect to population. Corvallis is home to Oregon State University (OSU), the city's largest employer. Most of the rest of the county is farm and forest land, reflecting a much treasured rural heritage.
The quality of life here is very high, a perfect blend of rural, urban, and small town living, with unlimited access to Oregon's coveted outdoor lifestyle. Corvallis is dynamic, safe, and friendly, a thriving college town with many cultural offerings. Portland's world-class urban amenities, major sports venues, and Portland International Airport are 90 minutes to the north, and Eugene and its airport are less than an hour south.
The area offers a variety of outdoor recreational activities year-round, with easy access to the mountains, ocean, rivers, streams, and wilderness. The Oregon Coast is an hour away. Corvallis is a gold-level Bike Friendly Community with bike lanes on 98 percent of the collector and arterial roadways and eighteen miles of multi-use paths. The Robert Wood Johnson Foundation ranks Benton County as one of the top three healthiest counties in Oregon.
In addition to OSU, the Linn Benton Community College offers higher education. The highly regarded Corvallis, Philomath, Alsea, and Monroe School Districts serve the county.
Benton County is a home-rule county with five elected officials: three county commissioners, a district attorney, and the County Sheriff.
To learn more about Benton County, please visit https://www.co.benton.or.us.
POSITION SUMMARY
The Community Health Centers of Benton and Linn Counties, a six clinic Federally Qualified Health Center (FQHC) serving Benton and Linn Counties,  is currently seeking a licensed Psychiatric Nurse Practitioner.  The incumbent will be someone who is dedicated and highly motivated to join our primary care teams. If you have a passion for preventive, team-based care and a desire to make a positive impact in your community, apply today!
COMMUNITY HEALTH CENTERS OF BENTON AND LINN COUNTIES (CHC)
The Community Health Centers of Benton and Linn Counties (CHC) opened as an FQHC in 2004. It is the medical home for over 9,200 patients across six clinics. It serves a patient population that is diverse in age, ethnicity, and socio-economic status. The Community Health Centers provide physical, behavioral, and oral health care as well as addiction services.  Our services aim to be culturally and linguistically appropriate. The CHC accepts Medicaid, Medicare, and private insurance. A sliding fee scale and assistance accessing coverage is available for people without insurance.
CHC MODEL OF CARE
The CHC focuses on identifying barriers in accessing health care and reaches out to vulnerable populations.  We are committed to improving health outcomes through a medical home model with a strong focus on prevention and disease management.  The CHC utilizes Patient Centered Care Teams and the Chronic Care Model, supporting the use of evidence-based protocols and engaging patients in establishing self-care goals.
Continuity of care is emphasized by establishing patient panels and designing a team that assists patients to access both internal programs and community services.  The CHC is accredited by the Oregon Health Authority as a Patient Center Primary Care Home at the highest level. Our health centers implement innovative models of care that support integration of primary care, mental health, oral health, and public health lenses.
Essential Functions
Delivery of Medical Care & Patient-Centered Primary Care Home (PCPCH)
Examine, diagnose, and treat mental health issues in an ambulatory setting, and provide counseling and education to assist patients in self-care.
Prescribe and dispense medications appropriate to address medical conditions.
Initiate and continue medical treatment plans for patients and monitor results; review and update patient records.
Review lab results and take appropriate action.
Accurately document in the electronic health record; complete documentation within the established time frame.
Provide telephone and video visits when indicated.  May provide coverage at other clinic locations when needed.
Participate in collaborative treatment with medical, mental health, public health, and dental care providers within Health Services and other physicians/providers in the community to coordinate patient care.
Provide care delivery within a team based, patient-centered primary care home demonstrated as follows;

Provide input and follow patient scheduling protocols to provide timely access to care.  Provide timely response to patient's contacts and questions.
Contribute to development and follow best practice standards for mental health condition management, tests and procedures, and medication formulary.
Lead team in assessing and completing patient care plans in a comprehensive manner that includes mental health, emotional, social, cultural, and socio-economic factors impacting health.
Participate in assuring timely referrals by providing appropriate information to aid effective and efficient care coordination.
Engage patient and family in decision-making regarding their care.  Demonstrate respect for patient's culture and beliefs.  Assist in assuring patient-centered self-management goals are established.   Demonstrate awareness of patient's literacy and health education needs.
Participate in team-based care by actively communicating and meeting with team members.  Utilize team members appropriately, supporting their work at the top of their training and scope of work.
Clinical Activities
Participate in Controlled Substance Committee meetings and processes to improve clinical services and patient outcomes.
Participate in provider meetings to keep current with organizational communication and priorities and contribute to patient-care discussions, offering clinical mental health experience.
Participate in Quality Improvement initiatives related to care delivery; provide feedback and input into clinical processes.
Participate in community activities that promote the model of care and/or the CHC.
Pursue ongoing Continuing Medical Education (CME) to stay current/ up to date with best practice standards and license requirements.
Clinical Supervision of the Behavioral Health Consultants
Oversee the care delivery of the Behavioral Health Consultants, under the guidance of the Behavioral Health Manager. Coach, mentor and guide Behavioral Health Consultants. Maintain communication between providers, team members, and other teams within the county system, or outside of it, as requested.
Participate in program development and evaluation activities. Share ideas, concerns, and information to facilitate the process of service delivery.
Provide coordination and consultation to improve Behavioral Health Consultants responsiveness and tailor interventions and trainings to meet the needs of clients and the community at large.
Work closely with the Behavioral Health Manager to ensure that team members work efficiently and productively according to expectations.  Keep Behavioral Health Manager informed of changes, problems, and successes of the Behavioral Health Consultants.  Provide specific/requested input from Program Manager on performance evaluations for team members.
Provide training to staff and clinical supervision as assigned.   Assess skills and provide input to the Behavioral Health Manager regarding training needs of team members.
How to Apply
Minimum Qualifications
The following minimum qualifications are required for this position:
Master of Science in Nursing degree; AND
PMHNP License
Preference will be given to applicants' who most closely match the desired attributes:
Two (2) years of Nurse Practitioner experience in primary care.
Experience working in an outpatient behavioral health setting.
Experience working in a team-based, collaborative environment committed to providing high quality and meaningful care.
Ability to see how medical, behavioral, oral health and social needs are intertwined and assisting in one of those areas is connected to outcomes in another.
Experience using a team-based model to best resource, match, and meet patient unique needs.
Orientation to care within a FQHC, multi-service, sector inclusive system of care (physical, behavioral, oral, social).
Special requirements:
Current driver's license.
Successfully pass a background check.
Additional Information
To Apply:
1. Complete and submit an electronic Benton County Application through NEO Gov; 2. Submit a cover letter of no more than two (2) pages describing how you meet the desired attributes of this position listed above in the minimum qualifications section.  These are the attributes we are looking for in our top candidate.  If you have these desired attributes, please make sure they are reflected in the work history of your application.
Additional Information:
This is a FLSA Exempt position.
This position is represented by the Oregon Nurses Association.
Hiring is contingent upon the successful completion of a background check. 
This position requires driving and may require use of a personal vehicle.
A quick glance at our available benefits
:
Annual salary range of  $89,595 - $138,872; Depending on qualifications and experience.
Employer-paid (high deductible) medical plan with additional options for an HSA or HRA account.

The County funds up to $1,400 for the HSA or HRA account.

Optional employee contributed deferred Compensation 457b Plan.
Choose between two dental group plans – MODA or Willamette Dental.
The Vision plan is embedded in the medical plans.
Employer paid Life and AD&D insurance coverage, plus optional supplemental available for employee/spouse.
Employer paid Long Term Disability coverage.
Employer paid retirement contribution towards Oregon PERS.
Plus paid vacation, holiday, and sick leave; and a great work-life balance!
CME - 5 days and $2,500 annually.
While performing the duties of this job, the employee is regularly required to stand, walk, move, talk, hear, and manipulate equipment, as well as lifting and moving objects, equipment and supplies.  The employee must occasionally lift and/or move up to 25 pounds. Lifting up to 40-50 pounds may occasionally be required, depending on the specific style or type of care provided. Specific vision abilities required by this job include close vision, depth perception and ability to adjust focus. The employee works in well-lighted, clean environments.  The noise level in the work environment is quiet to moderate.  Constantly interacts with other people and may have to handle several responsibilities at once.  The employee may occasionally work with angry or hostile clients or members of the public, work with toxic substances and biohazards, and may be exposed to infectious illnesses. Benton County is an equal opportunity, affirmative action employer committed to work force diversity, fair employment practices and non-discrimination, including pay equity for all employees. We do not discriminate on the basis of race, religion, color, sex, marital status, family status, national origin, age, mental or physical disability, protected veteran status, sexual orientation, gender identity or source of income. If you wish to identify yourself as an individual with a disability under the Americans with Disabilities Act of 1990 and will be requesting accommodation, please contact the Benton County Human Resources Department by calling (541)766-6081 or email 
recruiting@co.benton.or.us
Apply for this Job