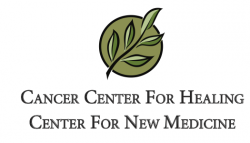 Job Description
The Center For New Medicine and Cancer Center For Healing located in (Irvine) Southern California is expanding and in search of a Physician (MD) or Physician Assistant (PA) and/or (NP) Nurse Practitioner. This position must be licensed in California. Each candidate must have functional medicine experience and completion of Functional Medicine Modules through ACAM.org or ACIM Connect, IFM, or A4M. The Center For New Medicine and Cancer Center For Healing (with Medical Director Leigh Erin Connealy, MD) combined are the largest Integrative/Functional Medical clinic in North America where we use state-of-the-art technologies and we focus on human optimization, prevention of disease, internal medicine, as well as treating all stages of cancer. Credentialed for Medicare and Group PPO plans is a plus.
We are seeking like minding practitioners for a full-time position that are licensed in California with expansive, homeopathic, functional medicine, and/or complementary medical background.
Join a team of 75 who aspire every day to transform a patient's lives.  This California Licensed Medical Practitioner position must lead a healthy lifestyle and work with the following integrative modalities:  Endocrine, Immune/Auto-Immune, Cancer, and of course Lifestyle.
How to Apply
Please send CV to kitty@cfnmedicine.com
Job Categories: Adult Medicine, Nurse Practitioner, and Physician Assistant. Job Types: Full-Time. Job Tags: Integrative & Functional Medicine Clinics. Salaries: Based on Experience.

Endless.
Apply for this Job
Post a Resume. Get Found.

Employers search for resumes on PA Board every day. Help them find yours. Post a public resume today.

New Job Listings