6 Feb
Full-Time

Seeking EM PA's in Middle GA -Macon, GA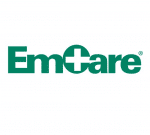 Job Description
EmCare is seeking Full/Part-Time Physician Assistants for several Emergency Medicine opportunities in middle Georgia.  EmCare offers excellent remuneration, health insurance, CME allowance, retirement options and A-rated malpractice with tail. Candidates must be board certified (NCCPA) and have previous Emergency Medicine experience.
Coliseum Health System – Macon, GA
42,000 annual patient visits at Coliseum Main; 22,000 annual patient visits at Coliseum Northside

18-bed ED at Main and Northside
44 hrs phys + 36 hrs PA cvg at Main; 24 hrs phys + 22 hrs PA cvg at Northside
Macon's character is undoubtedly New Southern, a fascinating blend of progressive thinking and respect for history. The diverse population of Macon maintains the steadfast course for a strong and safe community, continually looking to improve its impressive quality of life. Ideally situated in the Heart of Georgia, Macon offers convenient access to the entire world through Hartsfield-Jackson International Airport and the port cities of Savannah, Brunswick, Charleston, and Jacksonville.
Houston (pronounced "house-ton") Medical Center – Warner Robins, GA
65,000 annual patient visits

35-bed ED
50 hrs phys + 30 hrs mlp cvg
Located only 90 minutes south of Atlanta the city of Warner Robins provides convenient access to anywhere else in the state, from breathtaking mountains to beautiful beaches. The area's geographical assets attracted the Air Force to the area during World War II. After the war, many stayed in Warner Robins, forming a solid community foundation with military roots that accounts for the openness, acceptance, and tolerance so many visitors and residents enjoy today.
Fairview Park Hospital – Dublin, GA
36,000 annual patient visits
19-bed ED
36 hrs phys + 36 hrs PA cvg
Strategically located in the heart of Georgia, the city of Dublin is only 1 hour from Macon, 2 hours from Atlanta, 2 hours from the beautiful coast of the Atlantic Ocean, and a half day's drive to the serene landscape of the North Georgia Mountains. The county's location, sitting directly between Atlanta and Savannah, allows residents to enjoy the deeply unique, historical, and educational amenities of two of the most relevant cultural mainstays in the United States.
How to Apply
For CV submission or additional details, please contact: Brian Yarbrough 727-437-3533
Brian.Yarbrough@emcare.com
Apply for this Job