This job listing has expired and may no longer be relevant!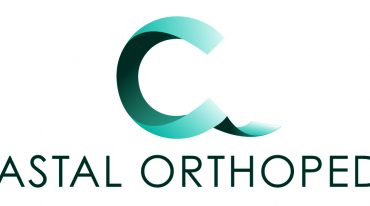 Surgical Physician Assistant / First Assist
Job Description
SCOPE OF POSITION
The Surgical Physician Assistant practices medicine under the supervision of a surgeon and within their scope of practice and in accordance with Florida Laws and specific privileges granted by any hospital that has issued such privileges. This individual works closely with surgeons in the operating room during a surgical procedure. They anticipate the needs of the surgical team and during an operation, assist the surgeon with tasks such as selecting equipment, holding open incisions, stopping bleeding, closing the incision, among other technical tasks.
KNOWLEDGE OF JOB
Starred (*) items are to be considered essential functions of this position.
Duties and Responsibilities
(*)Check medical clearance
(*)Ensure Pre-op  H & P visits and Dictations are completed

(*)Ensure all related diagnostic medical tests have been reviewed and are available including  Labs,  EKG's , X-Rays, & MRI's

(*)Positioning the patient for surgery and aiding with draping

(*) Prepping of the surgical site

(*)Clearing the area where the surgeon will operate and holding open incisions by using tissue   retractors, sponges, or operating suction or irrigation equipment

(*)Selecting and passing instruments and supplies during an operation

(*)Stopping bleeding by sponging, clamping, tying, or cauterizing vessels, or suturing tissue layers as directed by the surgeon

(*)Applying dressings to surgical wounds

(*)Counting sponges, needles, and other materials before and after the operation

(*)Closing the incision at the end of the procedure
The list above is certainly not comprehensive as the role of a surgical first assistant will vary greatly depending on the surgical procedure, specialty area, and type of facility.
Some clinic duties may be required as follows:
(*)Performs Medical History and Physical Examination for Supervising Physician (in clinic or hospital setting)

(*)Performs Clinic Duty for Coastal Patients Under Supervising Physician
Render Treatment to the Coastal Patients in Clinic including but not limited to:

Splinting & Casting, Fracture / Dislocation Reduction,

Follow – up Care, post-op, re-visits, wound checks

Fluoroscopies , injections

Complete Appropriate Charting:
H&P's

Progress Notes

Discharges

 Medicine & Miscellaneous Orders
            (*)Performs Hospital Rounds / Consults with Supervising Physician
Splinting & Casting

Order appropriate tests

Dictate Consults

Order appropriate tests with supervising physician corroboration

Appropriately pre-op patient for possible/probable surgery: Labs, clearances, schedule

Dictate Discharge Summaries
o   Provide Appropriate Referrals
o   Give Appropriate Discharge Instructions
 (*)Will participate to hospital rounds and on call schedule
REQUIREMENTS
A.    Education
Graduate from accredited Physician Assistant Program
B.    Experience
Minimum (2) years' experience as Orthopedic First assist
C.    Other Requirements
Must be licensed to practice as a Physician Assistant in the state of Florida

Orthopedic, clinic or hospital setting experience preferred

Current CPR Basic Certification

Must demonstrate the ability to acquire the necessary skills/functions to
            perform the job in an acceptable manner within three (3) months
AMERICAN DISABILITIES ACT
Physical Requirements: The position requires a considerable amount of physical work not to exceed 50 lbs.  Any workload exceeding 50lbs will require assistance.  The individual will be required to pull or lift up to reposition patients, lift supplies, place equipment on supports, and perform external cardiac compressions.  The individual must be able to bend, kneel, or crouch in order to perform certain duties.
Working Conditions: This individual spends approximately 100% of his or her time in and air-conditioned environment.  This position does have limited exposure to malodorous, infectious body fluids from patients and limited exposure to noxious smells from different work environments encountered.
How to Apply
Email CV to careers@coastalorthopedics.com or visit www.coastalorthopedics.com