How do I Purchase a Job Pack?
To purchase a Job pack to extend your ad or to start a new ad,
First log in to your account with the username and password you created.
After you select your Job Pack  you will be sent to the payment screen.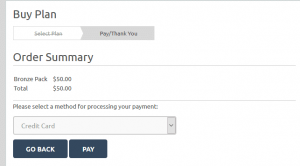 Once payment is processed your job pack will be credited to your account.