How do I use a Purchased Job Pack for a expired job?
First log in to your account with the username and password you created.
Once you log in you will be automatically taken to the dashboard home screen.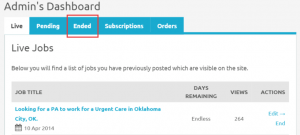 Click on the tab Ended.

Click on Relist.
Once your job details are finished you click on the Next button until you get to the Select Plan screen.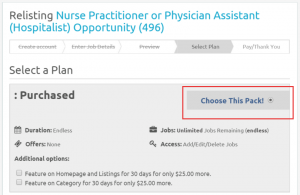 Here you select your Choose This Pack with the option of making your ad Featured.
This will automatically relist your ad to the site.