This job listing has expired and may no longer be relevant!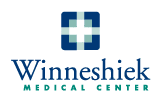 Associate Provider – PA or NP
Decorah, Iowa, United States
Full-Time
Job Description
The Advanced Registered Nurse Practitioner (ARNP) or Physician's Assistant will be responsible to provide assistance to the Urology Practice in the clinic.The NP/PA will be expected to assess, diagnose, treat and manage male and female patients with acute and chronic urological conditions.  This is primarily an outpatient position which includes new consultations, follow-up visits; pre and post-op visits, medication reconciliation and assisting with the post-surgical discharge process and follow up.  Excellent interpersonal skill are required in order to communicate effectively with patients, families, and colleagues.  Work schedule is Monday through Friday, 8 am to 5 pm.  The average number of patients per day is 20 – 25.
Requirements include a Masters Degree in nursing with certification as an Advanced Registered Nurse Practitioner, or completion of a baccalaureate degree and  an accredited physician assistant program with certification through  the national physician assistant exam.  American Heart Association certification in BLS and ACLS are required.  Three years of directly related clinical experience is preferred.  Urology experience preferred.
Generous benefit package, including health, dental, life and long term disability insurance, IPERS Pension, generous PTO, sign-on bonus and re-location allowance.
See posting and complete an application online at www.winmedical.org/open-positions
How to Apply
Submit CV and application to jobs@winmedical.org, mail to 901 Montgomery St. Decorah, IA 52101, fax to 563-382-1962