This job listing has expired and may no longer be relevant!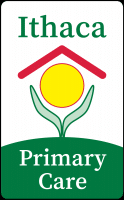 Nurse Practitioner
Ithaca, New York, United States
Full-Time
Job Description
We are expanding and looking for an exceptional full-time Nurse Practitioner in Ithaca, NY.
About Us: Ithaca Primary Care is committed to providing the highest-quality Primary Care and Behavioral Health services for people in Ithaca, New York, and the surrounding communities.Under the leadership of Dr. Stevanovic, the Ithaca Primary Care experts work to build relationships with the men and women in their care by establishing an old-fashioned doctor-patient relationship based on trust, competence, and genuine caring.
Summary of Essential Job Functions of the Nurse Practitioner:
The Nurse Practitioner assesses patient's health history and presenting illness and considers psychosocial and cultural factors;
Orders/performs appropriate physical examination and laboratory diagnostic and other screening tests;
Integrates data, develops and implements treatment plan;
Prescribes, dispenses and discusses medications in compliance with medical practice guidelines;
Educates patients regarding health promotion/illness prevention and community resources;
Communicates information to other professionals and community agencies;
Prepares and updates documentation for medical records;
Participates in continuing education and quality assurance activities to demonstrate compliance with performance standards;
Collaborates with physicians, including referral providers, in managing acute and long-term medical needs of patient. Provides monitoring and continuity of care between visits according to treatment plan including triaging patient calls/e-mails.
Performs other duties as assigned.
How to Apply
If you are interested in applying for the position of Nurse Practitioner at Ithaca Primary Care, please download your resume and send it via e-mail to pmeyer@ithacaprimarycare.com. If this is not convenient, you may also mail your resume to Ithaca Primary Care, 2343 North Triphammer Road, Ithaca, NY 14850.