This job listing has expired and may no longer be relevant!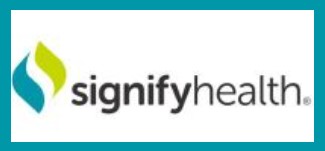 Job Description
We're looking for Physicians Assistants to perform pre-scheduled In-Home Health Risk Assessments (HRA) of Medicare Advantage members on health plans that we represent. The HRA's consist of a history and physical evaluation that is performed in the member's home. Most physician assistants can complete 6-10 per day, or 35-50 assessments per week when working a full schedule.
* $77-$112 PER ASSESSMENT COMPLETED (Average 6-10 Daily)
* $700 to $1120 per day when working a full schedule
* Flexible schedule: Monday through Friday, 8am-7pm, Weekends available
* Part Time or Long Term basis
* In-home assessments (not tele-health)
* Prescheduled In-Home H&P's / HRA's
* Hotel, Rental Car, and food/fuel incentive provided for qualifying assignments
* Independent Contractor, 1099 position (locum)
* Full Time, Part Time and PRN welcome
* PA license and board certification required. You would not be required to prescribe medicine, order lab tests, do blood draws or alter the member's current treatment regimen. We will provide you with a pre-populated, patient-specific form for each evaluation with the demographic information and medical history of the patient as made available by the insurer.
How to Apply
If interested, please let me know when a good time and day would be to give you a call.  Thanks so much and I look forward to hearing from you. William Strittmatter-Clinical Recruiter 940-367-1118 (texts welcome) wstrittmatter@signifyhealth.com
Job Types: Full-time, Part-time, Contract
Salary: $77.00 - $112.00 per hour
Apply for this Job
Post a Resume. Get Found.

Employers search for resumes on PA Board every day. Help them find yours. Post a public resume today.

New Job Listings