This job listing has expired and may no longer be relevant!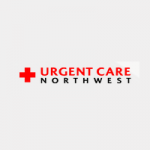 Physician Assistant / Nurse Practitioner
Astoria, Oregon, United States

Based on Experience

Full-Time
Job Description
*Full-time or Part-time
*Work in a private, single MD owned urgent care in Astoria, OR. Open 9am to 7pm everyday. Duties include diagnosing & treating patients in an urgent care setting. This may include but not limited to sprains/strains, fractures, lacerations, rash, cold/flu, MVAs, school PE, DOT PE, WC injuries, and more.
*Must have OR medical license, ACLS certification, & DOT examination certification or be in process.
*Experience in the field desired, however, it is negotiable and a new graduate is possible. We are looking for someone who may want to live in the Astoria, OR. area or even commute and work some part-time shifts. There is a house available to stay overnight free of charge if commuting.
*Salary and benefits are negotiable.
How to Apply
Please send resume to Katie Erven @ katie.erven@urgentcarenwastoria.com
Apply for this Job