This job listing has expired and may no longer be relevant!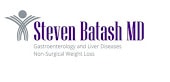 Physician Assistant or Nurse Practicioner
New York, United States
Full-Time
Job Description
Busy Gastroenterologist in Rego Park, Queens looking for a licensed Physician Assistant or Nurse Practitioner working under direction and supervision of the physician.
No previous experience in the field of Gastroenterology is required.
Position description:
-Assesses patient health by interviewing patients; performing physical examinations; obtaining, updating, and studying medical histories.
-Determines abnormal conditions by administering or ordering diagnostic tests, such as x-rays, MRI's, C-T Scans, and EMG's; interpreting test results.
– Documents patient care services
-Maintains safe and clean working environment by complying with procedures, rules, and regulations.
Call for more information and please send your resume.
**$50 per hour for recent graduates, $55 per hour with experience. Medical benefits, sick days, vacation time, holiday pay, overtime, 401K (with employer matching)
How to Apply
Contact information below:Wendy SalazarAssistant ManagerSteven Batash MD PC97-12 63rd Drive, Suite 1 DRego Park, NY 11374(718)830-0004; Dial option 9 and then extension #0604
WWW.BATASHMEDICAL.COM